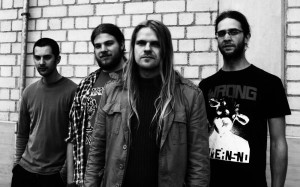 Interview: Frederyk Rotter – Guitars, Vocals
Hello Frederyk! First of all, how are you doing? How many memories do you have of summer holidays? What do you think about Brutal Assault fest 2015? How many bands did you see?
Hello. I'm doing fine. Had a great summer. I was on the road with CROWN supporting AGALLOCH for 3 weeks and spent 1 week in Croatia for holidays. So this was really a great summer. Brutal Assault was lineup wise definitely one of the best fest I've been to this year. I pretty much enjoyed ENSLAVED, AMENRA, AGALLOCH and ATARI TEENAGE RIOT. I know there were way more great bands to check out, but as we had only one day to stay in Czech Republic I also used the time to hang out with my Czech friend Cholda from FDK and the people around him. Had definitely a great time.
What I can hear is that strong emotions are coming out of the "Silk Spiders Underwater…". Was it your intention, or were you changing priorities for composing music according to how you were felt? Is the album some kind of a mirror to your soul and emotional situations?
Every album is a mirror to my soul and emotional situations. We're growing as musicians, as a band and as persons so subconscious and a pure musical energy is getting more and more space the longer we play together. That might in a way explain the intensity of the songs. And away from that "Silk Spiders Underwater…" is produced better than every other album we did so far. It has a wonderful dynamic and all sounds match beautiful together.. thanks to Serge Morattel and Raphaël Bovey.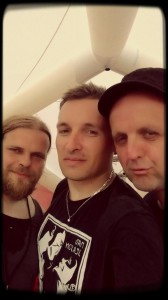 What does the album title mean? Is there a certain concept to this album?
"Silk Spiders Underwater…" is metaphoric. Silk Spiders is a symbol for fear. I chose Silk Spiders because they do very strong webs. In Australia they sometimes catch even small bats or birds with it. So the captured bat on the artwork explains the next. The Bat is a parallel to an inner voice. So here the inner voice is captured by fear. "Silk Spiders…" don't breathe underwater, so on the next album we will find out what will happen when we let the fear breathe.
What kind of reviews did you get so far on the record? We never ever had such great reviews before. I was surprised about the many brilliant reactions.To describe your music, or to tag it with some specific genre is almost heroic achievement. I would be interested to know, how you see your music? How would you describe it to person who never heard it?
Maybe for us it's even harder to describe, because we just do what we want.. we're not choosing a specific direction we wanna go.. we just go to rehearse and create songs how we feel them and try to express ourselves as honest as possible. But if I really have to explain I would say that it is some kind of mixture from different extreme metal styles, mainly slow and heavy, with influences from southern rock, industrial and psychedelic rock.
Can you tell me a little more about the lyrics that you usually write. What's the thing that inspires you?
It's the same like with the music itself. I try to open myself and fight against my big ego to give space to a universal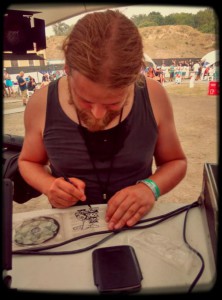 language which is connected to the subconscious. I'm generally not focussing on certain themes. The lyrics come spontaneous in a natural way, the most honest way to express for me personally. What I actually do with this is just some kind of decoration for the already existing soundscape. So I take this energy and build a home for it. If I try to force the energy itself it's gonna turn into a lifeless sound or dead lyric. So from that point of view I would say that pretty much everything can be inspiring.. one time it's an insect on the table another time it's an encounter with a person and next time it's a movie or a simple tool.
ZATOKREV is very interesting band for nonconservative fans. Meaning your band is growing… How does it feel knowing you've left such a big imprint on the metal scene?
It's definitely nice to hear, thank you. Anyway, no matter what others tell about us. Fact is we don't wanna play music in boundaries or be uniformed at all. We just do our thing and enjoy our musical freedom and when people do understand what ZATOKREV is we feel understood. If we are able to grow within a field where people understand us we feel honored.
How do you see this aspect reflect in popularity outside of Europe? Are there lots of reactions from outside of Europe?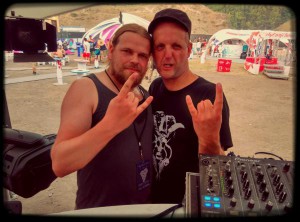 We have some fans over in the US, Canada, Australia and New Zealand. We play with the thought to tour in the US within the next 3 years, but it would a big and expensive project, which has to be managed well. Let's wait and see..
Can you tell me something about your new songs? What are the new elements that define the creation of a new songs?
What defines the creation is always some kind of moving energy. Fact is, that even if we want to define a direction of a song, in the end it becomes usually something completely different. "Silk Spiders Underwater…" sounds pretty different to our previous albums, but it's not because we wanted it. It just happened. This album became way more psychedelic and progressive. We used more different harmonies & rhythms and the whole album has a strong dynamic. So how it turned out we could say that actually this is the most melodic album and at the same time the most inaccessible one. Every single song on this album somehow carries a unique atmosphere. It's like 8 different spirits. So if you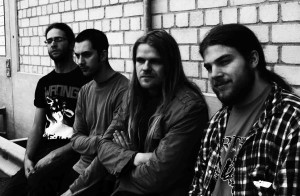 listen to the album you have to switch from one special spirit to another, which could be a reason that most people have to listen the album many times before they can understand it. This album is like a conveyance that consists of 8 different parts. Before you can move forward you have to understand all 8 parts.
Which activities are planned for next months?
Unfortunately we had to cancel our Europe tour because of a health problem within the band. So right now those who can are writing new songs. In December we'll play a few Swiss shows. We hope to be able to tour Europe next year though.
How do you manage your side projects?
Somehow I try to manage to get the time for all of them. Usually I work more on side projects when we don't play many shows with ZATOKREV.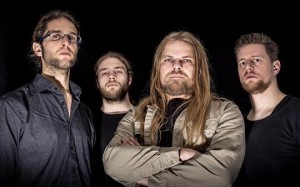 What bands or records do you prefer just now? Album of the year is… ? 🙂
GALVANO – Trail Of The Serpent
MINSK – The Crash & The Draw
Steve Von Till – A Life Unto Itself
KONTINUUM – Kyrr
Would you like to say something to your fans? Thank you so much for your time!
Thanks for your interest Ales. It means a lot to us. To our fans I wanna say that we are very sorry that we were not able to play the shows in Czech Republic. We will for sure do it another time, hopefully it will be next year. Also don't forget to get the "Silk Spiders Underwater…" 2LP from Apocalyptic Witchcraft or our webstore.
ALL