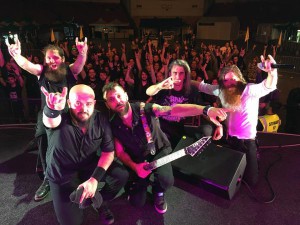 For the musicians who gather at the foot of the eternal Swiss mountains, the middle of the yearc2012 didn't give birth to a single band but to two bands that were working in a strange butcnoxious symbiotic alliance.
When a composition wore more the attires closer to some bands like ANATHEMA (and their whole period in the second half of the 90'), MY DYING BRIDE, the finish band DISGRACE (for their period in the first half of the 90'), the mighty PARADISE LOST, TYPE O NEGATIVE, ULVER, SOILWORK, DEMONICAL or had some lyrical contents whose was deeply metaphorical, occult, filled with miasmas or intensely melancholic, this song will be put on the altar dedicated to XAON. Unfortunately, some large forces have been drained by the wicked big brother, XAON's symbiont. This harsh situation lasted until the very beginning of the year 2015 when the two composers, the two souls behind XAON enjoyed a certain hold-on of the wicked big brother in order to set free XAON from this vampirizing and weakening embrace.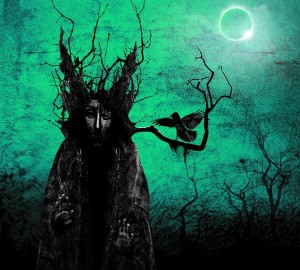 This new situation allowed them to give a full freedom to their project. This powerful and sacred freedom that it would deserved since the beginning!
As soon they were only working for XAON and they simply can devote themselves bodies and souls for this band, the duet composed by Vinc (EVER SINCE, VINC PROJECT) and Flo (EVER SINCE, CALCINED, SERPENS LUMINIS, ERZEBETH DANE), just took six months to reach the end of the composition and the arrangements of nine tracks. Tracks that will compose the Face of Balaam EP's sap (the release of the EP will be done during the twilight of the year 2016).
During the recording of the lead vocal parts, the two composers were thrilled by the vocal high skills, the presence and charisma of the Franco-American singer Rob Carson. They can't resist to propose him to rejoin the adventure as a permanent member. Therefore, XAON will play live with a session/guest drummer in addition to Vinc behind the rhythmic and soloist guitar, Flo for the bass-guitar and the backing vocals and Rob behind the microphone in order to headbang and to do his duty on every main vocal parts.
In this regard, the Swedish singer, leader of the flagship of melodic death metal: SOILWORK, Björn "Speed" Strid appears as a guest on the entire song: Discrowned. The artwork of the album will be made by the Californian artist and painter Erik Burton Kirchner. Ever more intensely for Music and for the expression of their passion, the three composers behind XAON carry on arguing against the winds and the tides that giving up is not for them, a viable and agreeable option!
Band:
Vinc' : Music and Drums (rhythmic and soloist guitars for the lives)
Flo : Concept and Lyrics (bass guitars and backing vocals during the lives)
Rob : Lead Vocals (on "Face of Balaam" opus and live appearances)