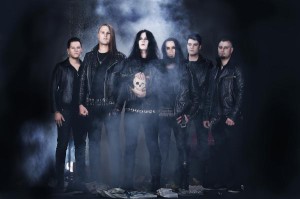 It was a dark and stormy night when the seed, for what is called VELVET SIX, was planted…
That night, in the nightlife of Kokkola (Finland), Olle Wallenius and Henrik Björkgård made the
decision to play covers as a duo. Soon they realized that they needed more depth and a wider sound so they decided to look for new band members. Richard Vikman, Miro Kronqvist and Sepi Pesola joined the band, which at that point was known as Hollow (changed later due to legal reasons). Fredrik Antaya was soon to follow and now the lineup was complete for the first time. At this point Velvet Six started to write their own music and the first demos were recorded.
In 2010 VELVET SIX signed a record deal with Studio 57 and their debut album, "Dark City Nightlife" was released in 2011. The album was received well and the band played a lot of shows in the time after the release. The same year VELVET SIX joined the RedBerg Agency roster with Tiina Vuorinen as their agent.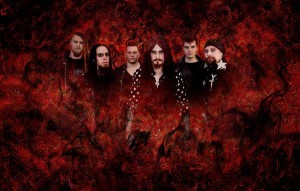 In late 2011 Sepi was let go off of the band and Christoffer Solborg joined Velvet Six a short time later. Sadly, in early 2012, Fredrik Antaya quit the band for personal reasons, but luckily Matias Muotio replaced him soon after. In 2012 Velvet Six got the opportunity to open for THE 69 EYES in Rytmikorjaamo, Seinäjoki.
VELVET SIX's music can be described as gothic rock that combines the atmosphere of HIM, the arrogance of Billy Idol and the multi­dimension of MUSE.
Now the seed that was planted on that dark and stormy night is blossoming greater than ever. VELVET SIX's second studio album, "Demons Los Divas" will be released in April 10th 2015. The record label Inverse Records is a partner in releasing and distributing the album. The sound is greater than ever. The material is greater than ever. VELVET SIX is greater than ever.
https://www.facebook.com/velvetsixband