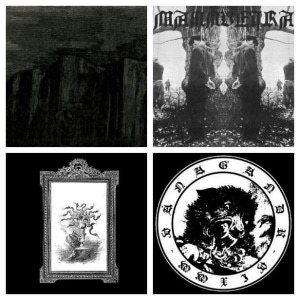 New tittles of VÁNAGANDR (Iceland):
O – Null & Void
After 2 years the debut album from the heralds of tutility has finally surfaced. This blackened doom metal opus consists of a single monolithic track clocking at 34 minutes.
NADRA – Eitur
Raw traditional black metal. Now restocked to meet demand.
MANNVEIRA – Von er citur
Monstrous dark black metal from the darkest place on Earth.