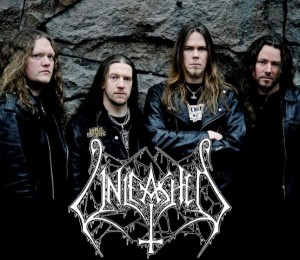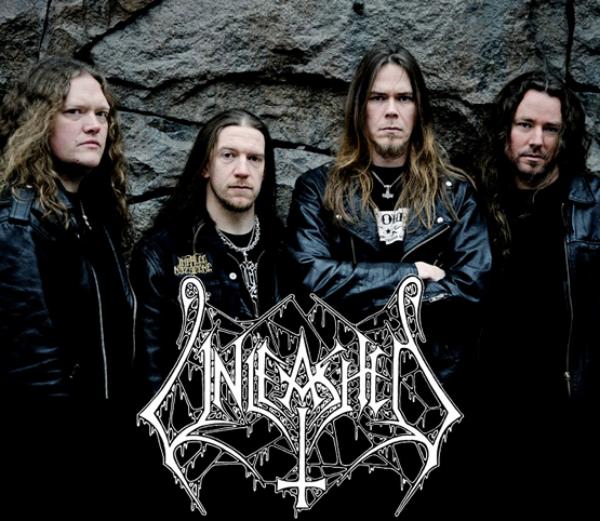 Warriors!!! Hear the sound of the battle cry! With their new album "Dawn Of The Nine", legendary Swedish trailblazers UNLEASHED have forged a modern Death Metal weapon from the blood and spirit of their viking ancestors.
This new album is not simply the successor to 2012's "Odalheim" as it also continues to tell the northern mythology's post-apocalyptic history.
With "Dawn Of The Nine" already being their twelfth full-length release, the Swedish hellforge, with its mighty line-up consisting of Johnny (Bass & Vocals), Fredrik (Lead Guitar), Tomas (Rhythm Guitar) and Anders (Drums), again succeeds in creating a multifaceted and anthem-filled album full of epic choruses and merciless heaviness without ever losing their trademark UNLEASHED sound. The album, just like its predecessor, was recorded and produced by guitarist Fredrik Folkare in his Chrome Studios in Sweden.
For more than 26 years the warriors of UNLEASHED have been the ultimate embodiment of Death Metal and are seen as founding fathers of the Viking-Death-Metal movement as well.
Without ever having compromised in the slightest they managed to unite the spirit of the viking tradition with the grandeur of purest Death Metal.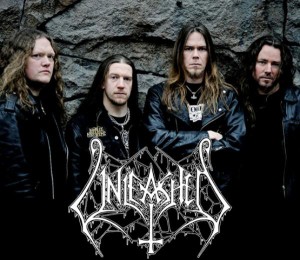 Retelling the story of this legendary band seems unnecessary. But just in case, here is the short version: In 1989 Johnny (Bass & Vocals) gathered the ferocious horde after the end of legendary Underground Death Metal pioneers NIHILIST (other members went on and founded ENTOMBED). Ever since the release of their debut album "Where No Life Dwells" in 1991, UNLEASHED are regarded as one of the most influential bands of the entire scene and every real Death Metal fan has experienced their live show more than once, for example on concert tours with DEATH, MORBID ANGEL, BOLT THROWER, CANNIBAL CORPSE, ENTOMBED and SAMAEL, just to name a few. Nine more albums followed, all of which made history.
Now they are back at full power to prove once again who is the righteous leader of this undying scene.
Line up:
Johnny | vocals, bass
Tomas | guitars
Fredrik | guitars
Anders | drums