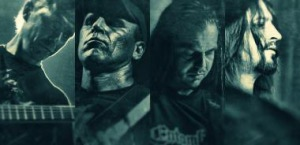 The band TWILIGHTFALL was formed in 2010, in Kharkov (Ukraine), by Wortherax, one of the veterans of the Ukrainian metal scene named. Listeners who are into Ukraine's Pagan Metal scene know him as a leading guitarist in NOKTURNAL MORTUM's seminal albums "Lunar Poetry" and "Twilightfall", as well as a session guitarist who did great guitar solos on many albums by such remarkable bands like MUNRUTHEL and KHORS.
Wortherax's activities in music started around 35 years ago when, during his school time, he founded his first Hard Rock covers-band around 1981-1985. During his time spent doing army service he still stuck to making heavy music and playing the guitar, and created a kind a military rock band with a lot of crazy metal energy raging out. This project was heavily influenced by the first experience of METALLICA's "Ride The Lightning" album which Wortherax had heard for the first time in 1986.
In 1993 he was invited to rehearse and later join the death metal band SUPPURATION, which later transformed into the legendary NOKTURNAL MORTUM. Wortherax spent a few crazy and intense years with these underground legends and still is grateful for the unforgettable time of sharing musical creativity and experience. In the phase between 1997 and 2003, after he left NOKTURNAL MORTUM, there weren't many activities due to personal problems. Wortherax kept working as a guitar consultant in a music store and in the meantime participated as a session guitarist in the recording of many projects such as KHORS, MUNRUTHEL amongst others. Finally, in 2010 the idea of creating his own band started to possess his mind completely. His fellow musicians have convinced him that it was the next logical step and supported him with this idea. Thus TWILIGHTFALL was formed, fronted by Wortherax who has got the support of three more members.
In 2013 TWILIGHTFALL finished working on a new album called "The Energy of Soul", which is going to be released in 2014 by Svarga Music. The name speaks for itself: the album just created itself with the energy flowing out of Wortherax. In the end Wortherax says: "I hope you have heard/read my story and will understand how important TWILIGHTFALL for me is!"
Overview:
Guitar shredder Wortherax, who is known as one of the founders and lead guitarist of NOKTURNAL MORTUM on their iconic albums "Twilightfall" and "Lunar Poetry", presents his new band TWILIGHTFALL with debut release "The Energy of Soul". Gothenburg Thrash meets European neoclassic and Finnish Melodic Death in Ukrainian manner, for fans of
early IN FLAMES, CHILDREN OF BODOM, NIGHT IN GALES and DISSECTION.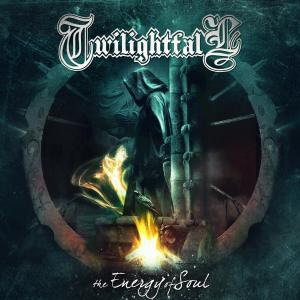 Tracklist:
1. The Energy Of Soul
2. Spirit Of Ancestors
3. A Mirror Of Dreams And Reality
4. Welcome To New Day
5. Your Chance
6. Go A Long Way To Each
7. Storm
Record line-up:
Wortherax – guitars, vocals
Aywar – guitars
Odalv – drums
Freyr – bass
Discography:
The Energy of Soul (CD 2014)