Interview: Igor Bińkowski-Drums
Greetings to Poland! Thanks so much for your time! Can you tell us a few things about the beginning of TSIMA? When did the idea of this band start?
Hello, you're welcome, thanks for approaching us! TSIMA was founded spontaneously by Łukasz and Kuba, our guitarist and bassist, as a joke grindcore band, but the focus switched quickly to atmospheric instrumental metal music. Soon after they recorded some first demos they asked me to join on the drums – we and Kuba knew each other a bit, we have played together on some crappy school talent shows. After about two rehearsals Maciek, our first guitarist and mutual friend, who has since been replaced by Bartek joined us and the band was complete.
Your music is pure instrumental. For what kind of audience you dedicate your music? What was the ambitions of the band when you started?
We don't have a specific target. We don't think that the so-called post-metal is listened to by a specific group of people, and we see that on the shows: people who come to listen to us are of all sorts and ages. As for the ambitions, I don't think they were too big at the beginning: we just wanted to play music that we like and have fun. That has changed a bit when we saw that it actually appealed to someone, but we still do it mainly for the fun.
Your second album "Shatter" is just released. Are you satisfied with it now? Please, can you tell me something about album concept? Does this album have a story, and if, what kind of story?
"Shatter" is honestly just a collection of songs that we have written over a certain time period. We're a bit proud of it, but we also know this is only our first and we're getting ready to move forward and reach the next level. The songs on the album don't convey any story – we don't think it's necessary. What we really like in instrumental music is that it's great fuel for imagination. The lack of lyrical content leaves it completely open to interpretation and it can invoke different emotions in everyone.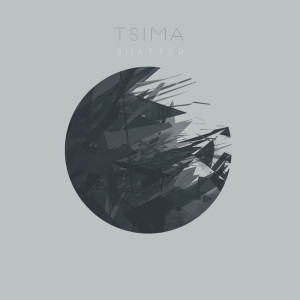 How do you define your style of music what do you say to all the people that doesn't hear you?
We define it as post-rock or post-metal for the lack of better term. Sometimes we say it's "atmospheric instrumental heavy music", but that's a bit long. Trying to describe or categorize your own music is difficult and often comes out awkward, so if anyone is curious what kind of music we are playing I think just going to our bandcamp and listening to a few seconds of the music will make everything clear.
Where does the urge to make instrumental post-metal music? Are there any bands in particular that have been a source of inspiration?
The biggest sources of inspiration at the beginning for us were bands like CASPIAN, THIS WILL DESTROY YOU or our countrymen TIDES FROM NEBULA, which are all also instrumental. Since then the inspirations have changed a bit, but the lack of vocals has remained, and we have grown a liking to it. We don't say that we will stay instrumental forever, but we don't really feel a strong urge to change the current state of things.
Have you read any reviews of the last album yet? If so what does the media think about it?
We have, and so far they are all positive or really positive, which of course makes us very happy. People sometimes happen to like the aspects of our record which were completely unplanned or unnoticed by us, which is great and gives us a lot to think about.
I must say that in Czech republic is a lot of interesting post-metal bands. For example: FDK, FIVE SECOND TO LEAVE, ESAZLESA, HEIDEN… etc. Aren´t you going to note any split album (maybe vinyl version)…?
Sadly we don't know any of these, but there are two other Czech bands that we love: Drom and nic (the band with the black bar as a name). We aren't thinking about releasing any new material yet, but we will of course consider every possible option when we will. Thanks for the recommendations!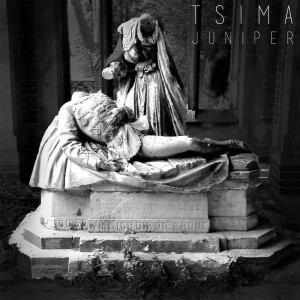 Are you satisfied with metal scene in Poland? What do you think about the current metal scene?
We think the metal scene in Poland is holding very well – there's a lot of great bands which play interesting and fresh music (and of course a lot of crap, as well). Honestly, we think that some of the Polish bands, like OBSCURE SPHINX or ENTROPIA are some of the best in business right now. It's different when it comes to post-rock, though – in our opinion most of the Polish bands which identify themselves with the genre are derivative and bland. Speaking about the metal scene worldwide, I think it has seen better times. There is not a lot of metal records which we turn up liking and being inspired by coming out these days,
What other bands do have your interest now? Are you fan of other metal music genres?
Of course every one of us has a different musical taste, but I think the bands that we all love are CULT OF LUNA, CASPIAN, MOUTH OF THE ARCHITECT and ISIS. I myself am a fan of modern black metal, like ALTAR OF PLAGUES, DEAFHEAVEN, WOLVES IN THE THRONE ROOM etc., but i also love a lot of electronic music and others. As for what we have been listening to recently – on our last trip through Poland we've been listening mainly to Ujubasajuba by Kairon, IRSE! and… Drake's latest mixtape.
What do you enjoy outside of music? What do you do for leisure?
We are completely regular people and we do just the things that other people do. Me and Bartek play an awful lot of computer games. Kuba and Łukasz go out a bit more.
What are the plans for the rest of the year?
We have just finished a set of gigs consisting of a mildly successful trip through southern Poland with HOLOGRAPHIC HUMAN ELEMENT from Bosnia and Herzegovina, an amazing and very eventful weekend in Berlin, Leipzig and Poznań, a first gig in our hometown – Bolesławiec and one in our base of operations – Wrocław. We are slowly planning for a tour in September, and we would also love to come back to our favourite Azyl bar in Liberec this year.
Thank you, much appreciated for finding the time to answer to this interview. Greetings from Czech republic!
Thank you as well, cheers!
ALL
https://www.facebook.com/tsimapl?fref=ts