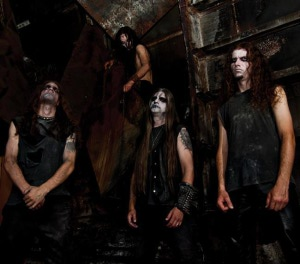 The Serbian Black Metal act THE STONE has been a constant in European underground for over 18 years. With a load of releases, tours and festival appearances under their belt, they proved and keep proving to be one of the best upcoming Black and Extreme Metal bands in Europe and beyond.
Formed as STONE TO FLESH in the city of Belgrade, Serbia, their journey began in mid 1996. After a couple of years of activity, the band had two demos to pick the interest of underground media as well as tape traders of the day, and, soon after, these two both got officially released on one MC entitled "Unveiled Evil" (Demonion Productions, 1999). It didn't take them long to come up with their debut album in 2000, after which the band became THE STONE.
Their groundbreaking album "Magla" hit stores in summer 2006 and is their first one released via Folter Records, which remains the band's label until today. With tours and live appearances lining up, the band spent their time building up success on this as well as consecutive albums "Umro" and "Golet", forcing the entire European ground to surrender to heir cause.
In autumn 2014, THE STONE will reveal the seventh chapter in their album legacy, appropriately titled "Nekroza". Including over 50 minutes of their well-known, unparalleled brand of Black Metal and even more music than any of their previous records before, they once again stand firm and grim in their deliverance, showing that they're more than ready to step up the pace and take themselves and their listeners further than ever before.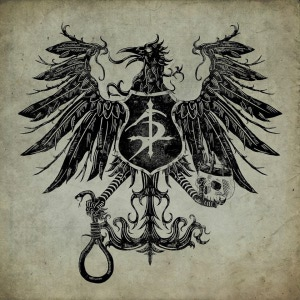 Release: 01.10.2014
Label: Folter Records
Distributed by: Code 7, PHD, TPE
Tracklist:
1. Kamenolom
2. Kosmar
3. Crno Zrno
4. Dani Crni
5. Lov na Vestice
6. Sunovrat
7. Nekroza
8. Mrak
9. Pesimiza
10.Predgroblje