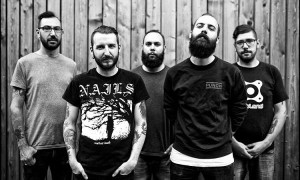 Kaotoxin is proud to announce that after eight years, a series of acclaimed EP's and countless tours and gigs, France's cinematic Doom juggernauts THE LUMBERJACK FEEDBACK will unleash their debut full-length this winter!
Recorded at the Electrik Box studio (INSAIN, SEKTEMTUM, WITCHES…) by Olivier T'Servrancx, the band's ex-drummer, and mastered by GORGUTS / KRALLICE's own Colin Marston (ATHEIST, ORIGIN, LITURGY…) and featuring guest appearances by the likes of Colin Marston, Alexandre Colin-Tocquaine (AGRESSOR, ex-LOUDBLAST, ex-BLOODTHORN…) and more, the album, titled Blackened Visions, will be released on January 15th, 2016 as a limited edition deluxe DigiSleeve CD first print and digital with pre-orders starting on December 14 at the Kaotoxin Shop.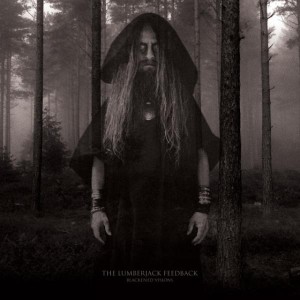 Both a 100 copies collector edition clear 12″ LP and 400 copies limited edition 12″ LPs will also be available for preorders for a tentative release date set to late March / early April 2016.
THE LUMBERJACK FEEDBACK are also announcing the departure of one of their two drummers, Olivier T'Servrancx (who's playing on the album), who's forced to move to the USA to push his music production carreer to the next step, his permanent replacement being ex-MÖRSE drummer Virgil Chaize.
Track listing:
No Cure (for the Fools)
Blackened Visions
IMereMortal*
Salvation
Dra till helvete
Mah Song (Horses of God)
www.facebook.com/thelumberjackfeedbackband