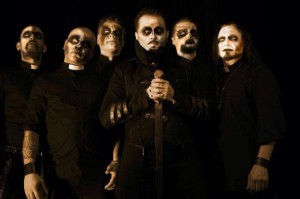 The THE BURNING DOGMA project has born in Bologna by the will of M.Cremonini and D. Luccarini in 2008 from Never Before Midnight's ashes with the intent to revisit previous musical experiences in a personal way, mixing a "devote to drama" death metal with totally foreign and alien to metal itself influences as New Wave, EBM, dark rock, shoegaze etc.
After several lineup changes and different show in the region, the TBD record their first work in 2012 at Regrexion Studio (Nero di Marte, Disease Illusion etc…) entitled "Cold Shade Burning", receiving excellent reviews from various sector magazine both online and on paper (for more details refer to the facebook page or ReverbNation Press section).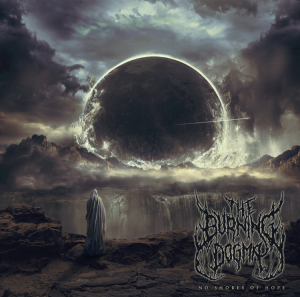 During 2012/2013 the band performed arund thirty shows throughout Italy bringing on stage not only music but also a cured sets of choreography in order to provide to the audience a complete and more satisfying visual and audio experience. This attitude brings the band to the attention of the theater company called Amorevole Compagnia Pneumatica for which as been shooted a video clip used in their piece "Poetico ma non troppo".
Meanwhile the lineup stabilizes around M.Cremonini (lead gt), D.Luccarini (rhythm gt), G.Esposito (keys), A.Villaverde (drums), S.Esperti (bass) and A.Montefiori (vocals). In 2014 starts writing process of what will become the new album, this time a complete full length and despite to sporadic outages for some live dates, TBD joined Simone Mularoni and Simone Bertozzi at famous Domination Studio and under his careful supervision, in June 2015, they recorded the successor of "Cold Shade Burning" titled "No Shores of Hope."
The artwork was created and edited at French 3mmi studio by Pierre-Alain Durand already author of Necrodeath and other bands of cult covers.