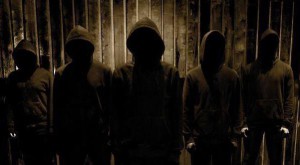 15 May 2017 sees the release of the improvised work by Poland's black noise wizards THAW on LP.
Polish extreme music is reaching the peak of its creative capacities in 2017. THAW can be considered as originators of the current peripheral resurgency of the Polish black metal movement. Having always valued courage and openness way more than genre purity, the band have released two successful full-length works as well as a couple of different, more experimental formats. St. Phenome Alley is one of them. Consisting of two entirely improvised, brooding and bleak sonic arrangements, it shows the band's abilities which exceed any limitations and permeate even the strictest musical rule.
Released only on tape and digital so far, St. Phenome Alley will finally see its vinyl release on 15th May via Pagan Records.