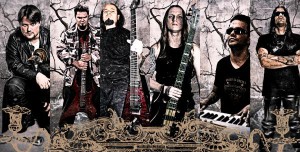 TELLUS TERROR was founded in November 17, 2012 by Felipe Borges and Alvaro Faria, in order to make an aggressive sound but with a wide mix of genres of Metal and Rock, in Niterói, Rio de Janeiro – Brazil.
The first challenge was to define the band's style, to better reflect all ideas to the band, and that is why the style M.M.S. (Mixed Metal Styles) was created by Tellus Terror, to fease the will to mix in it´s compositions Death Metal, Black Metal, Thrash Metal, Doom Metal, Gothic Metal, Heavy Metal, Power Metal, Splatter, Grindcore, Hard Rock etc …
Actually the band have the following formation:
Felipe Borges – All Vocals
Wederson Felix – Lead And Rhythm Guitars
Alvaro Faria – Lead And Rhythm Guitars
Arthur Chebec – Bass
Ramon Montenegro – Keyboards And Synthesizers
Rafael Lobato – Drums And Percussions
The band decided not to start it´s career with an EP or single, and preferred to be focused for 1 year to create 10 songs, with enough time and material to record a full lenght Album.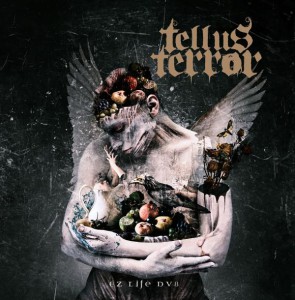 With the initial idea created, Felipe Borges began writing all the lyrics of the album, and create the concept of the first album, titled EZ Life DV8 (Easy Life Deviate), which is based on a theory about how life began (from the explosion of the Big Bang as we know), through the formation of planets, of life, about how we are able to destroy it, the way we live and evolve throughout the years, how would the endtime panorama would look like, showing how people wonders how life could end, and what could be done for the continuation of our species, and finally, showing that everything we can imagine is a mistake, and that death is the only certain matter we do now so far.
The album features big names in their production such as:
Seth Siro Anton (SEPTIC FLESH – Greece) – Responsible for all art for EZ Life Album DV8, and the creation of Coat of Arms and Logo of the band
Fredrik Norstrom (Studio Fredman – Sweden) – Responsible for Mixing and Mastering of the album EZ Life DV8.
Pat Power (Drummer of Dream Evil – Sweden) – Responsible for the click corrections of the drums.
The release of Tellus Terror debut album is planned for late August 2014, and after the release, is when the band will begin their shows on the road.