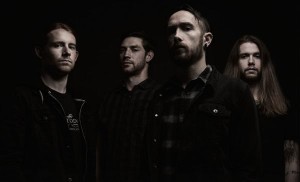 'Dormant' is not a word that you can associate with Reading's metallers SYLOSIS – the band who have in the past few years alone toured with LAMB OF GOD, KILLSWITCH ENGAGE, DEVIL DRIVER and TRIVIUM. As well as playing huge festivals across the globe such as Sonisphere, Wacken, Graspop and Pukkelpop.
»Dormant Heart« is not a peaceful album, it's a powerful force, unleashing anger against every day injustice and a sleeping society that lets these things wash over them. Frontman Josh Middleton explains: "The title refers to people going through life on autopilot and being one of the herd. How a lot of people simply accept the way things are just because it's 'tradition' as opposed to taking a good look at the world around you and thinking for yourself. Sometimes there are catalysts that happen and change our perspective or consciousness…"
One might take this catalyst as being representative of the driving accident that SYLOSIS had on a US tour with TRIVIUM and DEVIL DRIVER in September 2013. Luckily the band escaped the RV accident without major injuries but had to withdraw from the rest of the American shows. It was a big influence on the writing of their fourth album. This isn't a band that lets the tough gruelling schedule of touring wear them down though and once they'd been patched up and recovered they were back on the road in the UK. The incident did however provide food for thought as to how the band has to some extent a constant element of danger and personal sacrifice.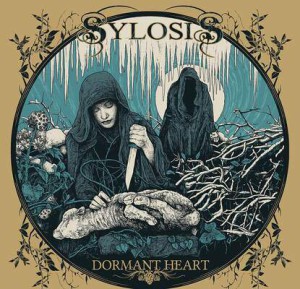 SYLOSIS began tracking the album back in March 2014 working away secretly alongside touring commitments. Josh Middleton took a step up on this album producing it himself with the help of engineer Scott Atkins. The album was mastered by TESSERACT guitarist Acle Kahney. Josh says of the recording process "It was great doing some of the recording with Scott again. We've got a good working relationship and he's really dedicated to what he does. We like to strive for a very earthy and organic sound. It adds to the human element and brings out the intensity and vibe in the music."
Guitars and vocals were recorded at Wizard Sound Studios in the band's hometown Reading. Drums were recorded in May at Monkey Puzzle Studios by original drummer Rob Callard who parted ways with SYLOSIS in September 2014 due to time restraints. BLEED FROM WITHINs Ali Richardson is now drumming for the band permanently after filling in for some live shows on the bands spring 2014 tour. »Dormant Heart« retains the distinctive SYLOSIS sound; a mixture of intense heavy guitar riffs, breakdowns, thudding rhythm and Middleton's growl.
It's difficult to tie-down the band into a specific type of metal genre. Stomping opener 'Where The Wolves Come To Die' unleashes an aggressive start whilst 'Leech' provides those breakdowns and epic choruses. 'Mercy' demonstrates the mix of galloping rhythm and melodic guitar riffs whilst Josh fiercely declares 'there's no redemption'. Aptly named closer track 'Quiescent' provides over 9 minutes of solemn prog showing a less forceful side of the band it's ballad like in nature, with lyrics questioning "Maybe the flames are all they have?' It's softer in dynamic but the sense of impending doom remains 'Fail to rescue// I can see// Now the line is drawn at our feet'.
Josh summarises the record as their best work to date. "It's the most pissed off, aggressive and intense album we've done, yet it still retains the epic, progressive and melodic side we're also known for. It's a very gloomy and atmospheric album. We've been through a lot as a band and individuals and we've made our darkest album to date."
https://www.facebook.com/Sylosis