Just as the gods of old killed, so too must mankind. We are predestined to wage war. Whether it's the hawks vs. doves argument or the evolution of so-called 'blood rites' or Malthusian concepts conflict is in our blood, it inhabits our minds, and it permeates our souls. For Swedish black metal icons MARDUK, war is a topic familiar. Like moth to flame, they've been drawn to modern era bloodshed—since 1999's Panzer Division Marduk in fact. When the Swedes first moved on from reapers autumnal, black suns, and darkened wings, a lifetime's worth of intense and very real source material lay in front of them.
From the brutality of the World Wars to battles before and after, Marduk's progression into grim historians—or, at the very least period-specific gearheads—is now complete on new album, "Viktoria". "Overall, I would say we have a fascination with the whole war machine," says founding member/guitarist Morgan Håkansson. "At least from my point of view, the Germans had the most fascinating machinery and equipment. Viktoria is not a standpoint, however. It's just a reflection of history, the way it happened. With that in mind, it's more interesting to write a soundtrack tied to specific historical events. Look at movies, for example. They've tackled both sides of World War II. So, Viktoria is more about history. Nothing more. Nothing less." As with 2004's gruesome Plague Angel and 2015's savage Frontschwein, so too with Viktoria. The subject matter served as songwriting inspiration. Tracks like "Werwolf," "June 44," "Narva," and "Silent Night" started off as historical themes beforethey became the bayonet-thrusting black metal. Some of the early keywords MARDUK used to inform the songwriting sessions were: power, dedication, devotion, conviction, fury, blood, and iron. But war and World War II weren't the only themes in Marduk's mind. "This time we had three different themes when we started to work on what became Viktoria," Håkansson reveals. "One historical and one spiritual concept. And the third was WWII related. As the WWII concept picked up steam between albums 2015's Frontschwein and Viktoria—we went with it."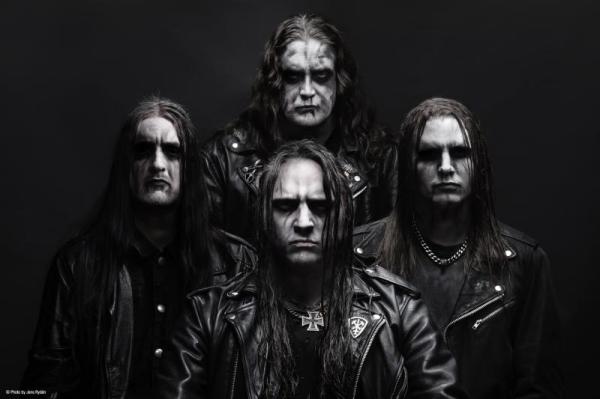 To record Viktoria, Marduk returned to familiar stomping grounds. A place they've recorded every MARDUK full-length since Plague Angel. That unholiest of holies is Magnus 'Devo' Andersson's Endarker Studios. With the members of Marduk producing, engineering, mixing, and mastering Viktoria, the risk to the album's overall vision was low. In fact, the idea behind revisiting Endarker was to control all aspects of the record-making process as well as to not rush things—the Swedes had as much time as they needed. Without time or money constraints they also focused the recording to what Håkansson calls "old-fashioned" and a "genuine reflection of the music and lyrics."Viktoria was recorded in a very traditional way," says Håkansson. "Old-school recording. Analog drums, the real shit. Two guitars, bass, and vocals. We didn't use a ton of effects and crap like that. We wanted a sound that fits us, and for us to go in and nail it was the only thing we could've asked for. We captured the Viktoria moment perfectly."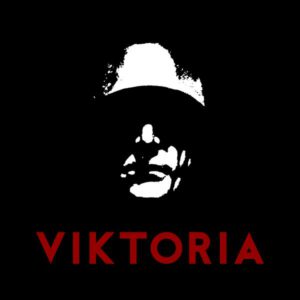 For the cover to Viktoria, Marduk decided a simpler image was stronger and more effective. Inspired by the propaganda posters employed with great effect by both the Reichspropagandaleitung and the Office of War Information, the high-contrast soldier with the words Viktoria in red beneath instantly captivates. Designed by frontman Daniel 'Mortuus' Rostén, the cover was meant to stand out and be remembered. "We wanted a more simplistic front cover and layout this time," relays Håkansson. "It's primitive and striking. I think it's perfect for this album. Sure, a lot of people won't like it, but for us it's the perfect cover. Cold and hard. Something you will remember, just like the album itself, for a long time. But as you can see, we are very much a DIY band. We record ourselves and we do our own graphics. Nobody knows Marduk better than us. We're masters of our own creation."
As for 2018, Marduk turns 28 with Viktoria. That's almost three decades of blistering, ruinous black metal. Certainly, Håkansson didn't think he'd be loading up his machine gun of riffs at this stage of his life back in 1990, but he's right on the money insofar as MARDUK is one of the few bands that didn't go on hiatus, only to return when the money's better and the opportunities brighter. They've soldiered on, through thick and thin. Marduk are always on the march forward, with heads held high, knives sharp, and guns loaded. Viktoria is yet another milestone on the journey to death.
"We don't really sit down and think about that," Håkansson says. "For me, it's more important to keep on marching and doing what we believe in than to sit and lookback on past achievements. That's up to others to decide that in time. But, of course. I'm proud to reach 30 soon. What matters to us is that we still believe in what we do. And we're focused on the shape of things to come."
Line Up:
Mortuus – vocals
Morgan – guitars
Devo – bass
Fredrik – drums