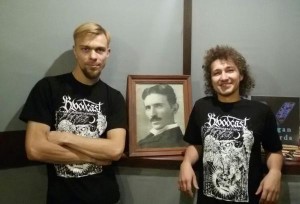 Interview: Artem Chigiryov – drums
Hello! Regards from Czech republic! How would you evaluated the progress of your band? How did you come up with the band name?
Hello! The band name we chose on the basis of the music that we play. We wanted to, it meant something negative and sounded good, we decided on a name "Sterbefall"! The progress we assess very positively, furthermore there, we are not going to stop! Ahead of a lot of work.
Please, can you introduce your new record? What does the album title mean? Is there a certain concept to this album? Is there a philosophy that underscores the album?
This is the second name of the lake Balaton. At some point the history of the places around this lake were filled with the most terrible of human emotions and suffering. It is very picturesque and gives a very ambiguous psychological load!
Are you satisfied with the new album, and how would you compare it to the older records?
Yes, the album we are happy. All we wanted to express in it – we expressed. This tangle of emotions, oppressive, forcing your eyes to stop at one point and thinking… This album is a result of the development of the band, both creatively and technically. It is more holistic than the first album.
Atmosphere of album is restless, cover album is like a blood… Can you elaborate a little on your influences whilst you were writing the album?
All the negativity that is in every person's life…
Why all your songs lyrics are written in German's language? Would you say that the lyrics are almost as important as the music?
Language powerful. My opinion is that the text is less important than the music, as if the music is crap then even good text will not listen. Music is the first component in the creativity. At the same time, the text must bear some semantic load, which the group wants to convey to the listener!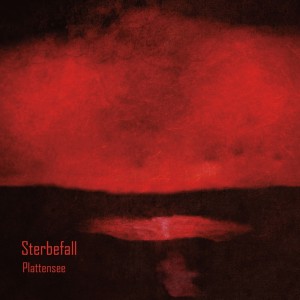 How did the idea of doing a song about Nikola Tesla? This song is beautiful point of album…
This is a tribute to the great scientist! About such people it is worth mentioning in the creativity.:) In addition his personality was always accompanied by atmosphere of mysticism and mystery.
Do you read reviews and comments about STERBEFALL? Do you care about it? What do you think about Russian editors and their magazines?
Yes, we read. And reviews, and comments. That's about the restlessness I can not say – about any group will speak differently, to someone our creativity like for the soul, some – don't! This is normal. It would be worse if about our band didn't say anything at all, here it would be just right to reflect… And…"on the taste and colour – no friend" as they say. 🙂 Good magazines have not so much, I can remember where that 5-6… is if you take the whole territory of the CIS. But publishers (record labels) we have a lot. There are good labels which are really engaged in their groups, there are labels which just printing editions of discs and all. But a sensible publisher need to good search… Us are fortunate in this respect with the label!
Do you enjoy taking swift written retribution on critics comments?
Yes, and why not, every comment deserves a response, both good and bad!
Where do you think STERBEFALL sit within the current underground scene? Who do you regard as your peers?
Our place on the underground scene let the fans of such music appreciate, we will continue to create! Bragging and narcissism is not in the nature of our group! An outside opinion is always objective, but we'll always have his own vision of music. I must say that the underground scene is much more interesting and high quality than those groups that, shall we say, more popular. Moreover, it is my personal opinion, about 80% of our "more popular" groups is a secondary, or even tertiary, unnecessary and at times even funny shit, or an attempt (not always successful) to repeat what has long been played by foreign bands. On the "narrow scene" everything is different. Then you don't need to think about the audience and how to attract her, you just take it and play what you want and how you want, and the audience comes to you herself! There are no canons of genres, rules and other garbage, most importantly – the feelings that occurs after listen! It is an indicator. And space enough for all. When it comes to groups with whom we are in friendly relations – it's REVELATIONS OF RAIN, RESTLESS OBLIVION, AUTUMN WOODS, BLACK LAKES, GMORK. All – Russian bands playing in such genres as doom and black metal.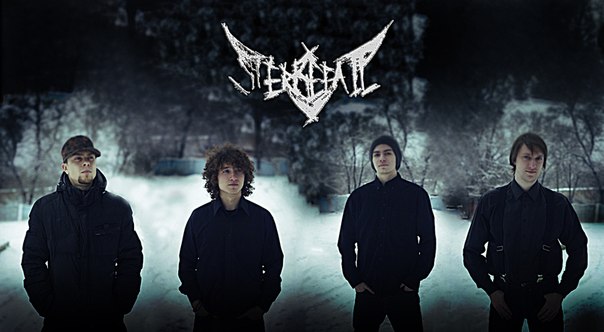 Tell us something about your live gigs! Can you remember the most strange or funny incident on stage?
We just go on stage and play our music, it's simple! There was one moment for example. In last year we played in our city. Often to concerts we perform under the video installation. Play, half somewhere played…and then, in between tracks, one "metalist" expresses displeasure or the music, or video installations, or whether all together, making it, say, not quite cultural, we are silent, in concert hall starts a verbal sparring, during which the audience who came to listen us suggested this "metalist" to go in the foot erotic journey or get to the head (on choice) :))) All this time we have not said a word. We really appreciate our audience for sincerity!
What are your favorite bands?
A lot of them, I will call perhaps the favorite – AGALLOCH, WOODS OF YPRES, FORGOTTEN TOMB, DE SILENCE ET D'OMBRE, DERNIERE VOLONTE, TRIARII!
This interview comes to an end. Thank you and good luck!
Thank you! Good luck and success to you!
ALL