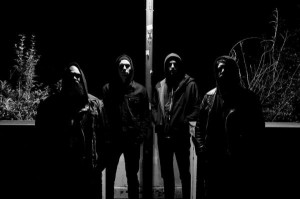 SOYUZ BEAR was formed in 2012 with a will of sharing some imagery of human depravity throughout violent music output. Music quickly turned into raw sludge material and a set to be played in local shows was writen with strong influence of alcohol, EYEHATEGOD and IRON WITCH.
The first demo was then recorded in december 2014 and was released in 2016 with Zanjeer Zani Productions. With more live and writing experience, SOYUZ BEAR moved deeper in its universe and focuced on some more precise aspects of it. The first tracks of the album "Black Phlegm" were then writen. Alongside the process of writing, the themes were digging deeper and deeper into the lightless abyss of violence and murder.
SOYUZ BEAR is now the hammer shot behind your neck, the crawling weak that sucks your life until you crawl yourself down. There is nothing good to take out of this. This is the last gasp of the Men that die of hunger and thirst altogether. Album "Black Phlegm" was recorded in december 2016.
Line-Up:
Yoann (Voice)
Bast (Guitar)
Val (Bass)
Pierrick (Drums)
Discography:
2015 – Soyuz Bear – MMXV (Demo Tape)
2017 – Soyuz Bear – Black Phlegm (Album)
https://soyuzbear.bandcamp.com/releases