SILENT STREAM OF GODLESS ELEGY have been pioneering their own way of what's now being called "Folk Metal" since their founding in 1995. They emerged from Moravia, which makes up the eastern third of modern day Czech Republic, deep within the Slavonic heartlands. It is the Slavic feelings of ancient longing and melancholy that fuel the fires of passion in their music, which is a unique combination of traditional Moravian folk music and doom/death metal. Tradition permeates the music of the Moravians by their use of violin, cello, and dulcimer; it also shows in the vocals and choral parts.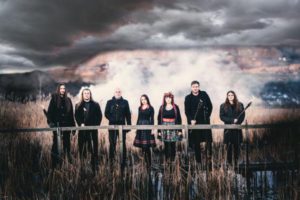 The band's 1996 album debut "Iron" was an immediate success in their native Czech Republic and praised by critics and fans alike. Therefore expectations went up high for the follow up "Behind the Shadows" (1998). This album did not only satisfy the wishes of their adherents, but also gained SILENT STREAM OF GODLESS ELEGY fame beyond the borders of their homeland and is considered a milestone in their career until this day. Yet the final breakthrough came with their third full-length "Themes" (2000), which won them their first Czech Grammy award (called "Anděl" – Angel) in the Hard'n'Heavy category. Despite their massive success SILENT STREAM OF GODLESS ELEGY were not content to just rest on their laurels. After several changes in the line-up, which left guitarist Radek Hajda as the only remaining founding member, the Moravians were ready for new challenges. Their next album "Relic Dances" was recorded with the aid of leading Moravian folk musician Tomáš Kočko and the dulcimer ensemble Radošov. In addition to the energy and power of Metal and the darkness of Doom, SILENT STREAM OF GODLESS ELEGY injected their sound with the sorrow and melancholy of traditional Moravian ballads. This fusion of hard music and the colours of Moravian folklore won the band their second Czech Grammy award in the year of release 2005. Due to popular demand, in 2006 the band released the EP "Osameli" with more material from the "Relic Dances" recording session.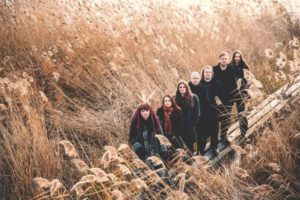 "Návaz" album in 2011 was the next step to fulfill band's musical ideas. In order to achieve a perfect sound that maintains their power, but still reveals all complexities and details of their acoustic instruments, the Folk Metal minstrels entered GrapowStudios, where they recorded album in union with Roland Grapow himself. "Návaz" was released by respected French label SEASON OF MIST with worldwide publicity and was nominated to Czech GRAMMY award once again. Moravian folkish doomsters SILENT STREAM OF GODLESS ELEGY are now about to release their sixth album entitled "Smutnice". As for the title, it's not a common word in Czech language. "Smutnice" is noun coming from adjective "smutný" what means "sad / sorrowful", so the meaning could be like "a poem of sadness" or "someone who brings sadness". The Moravians entered GrapowStudios again to record with Roland Grapow himself and joined forces with Yossi Sassi (Yossi Sassi & The Oriental Rock Orchestra, ex-Orphaned Land), the world famous Oriental rock pioneer, who took care of the production of the album.
Having thoroughly conquered their homeland, SILENT STREAM OF GODLESS ELEGY are now ready to take on the world. The Moravians are able to stake their claim as pioneers of this genre, as opposed to all the cheap followers of the trend. SILENT STREAM OF GODLESS ELEGY move far beyond simple drinking songs and could be compared with a fresh whirlwind blowing through the Folk Metal genre, like the unfortunately short lived but legendary GÅTE from Norway. At the same time, they share the catchiness of the German so called Medieval Metal and Rock scene or their Finnish Folklore counterparts, while maintaining complete originality and difference in sound deriving from their native traditions.
Let's see the spinning wheel, the Circle of Rebirth and Death, let's listen to the stories told by the Sun while watching the World, stories about prophecies, love, the infinity of death and pathway to Naav, the underworld. Let's listen to "Smutnice"…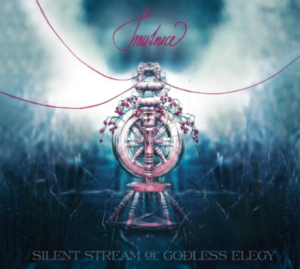 Discography:
Iron (1996)
Behind The Shadows (1998)
Themes (2000)
Relic Dances (2004)
Osamělí (2006)
Návaz (2011)
Smutnice (2018)
Line-up:
Hana Hajdová – vocal
Pavel Hrnčíř – vocal
Gabriela Povrazníková – violin
Michal Sýkora – violoncello
Radek Hajda – guitar
Stanislav Pavlík – bass
Michal Milták – drums