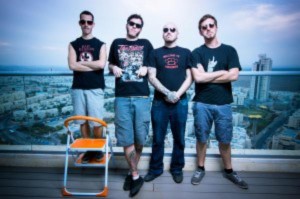 Formed late 2009 Israeli thrashers SHREDHEAD are the most hyped name in their local metal scene. Throughout 2010 and 2011 the young band toured Israel extensively with Israel's leading metal acts – BETZEFER, THE FADING,HAMMERCULT among others, their ruthless stage performances and presence earning them an impressive mass of devoted followers and press items. Their debut record titled "Human Nature" was released in Israel in August 2011 to much local and even some international critical acclaim. Produced independently throughout 2011, this record is a rare thrash-metal hell-raiser maintaining the traditional thrash-metal aesthetics of the 80's combined with modern and relentless sound. Throughout 2011-2013 SHREDHEAD played shows in Israel and abroad in order to grow their Audience including that In 2012 Shredhead won the Israeli Metal Battle and went on to represent Israel in the Wacken festival Metal Battle in Germany .
After coming back from Wacken they did various headline shows in Israel, meanwhile their audience kept growing rapidly. Following their new found exposure They have also done many web and radio interviews in Israel and abroad. Along with all of the above SHREDHEAD started to write and work on a new album, marking a change in the musical direction and an exploration of new musical territories. During 2014 Shredhead finished their new album "Death Is Righteous" mixed and mastered by Tue Madsen (SUICIDE SILENCE, THE HAUNTED, ABORTED, SICK OF IT ALL), supported Biohazard and relocated to Berlin to take the band and the new album to a new level. Their new album "Death Is Righteous" redefines their musical style, making it more mature, more melodic, more groovy, and subsequently much heavier than anything they've done before, which throughout 41 intense minutes blasts away such brute forces that no listener remains unmoved.
Ranging from songs that are brutal and fast to laid back and groovy songs all enhanced by lyrics that hit close to home. The name of the album describes the concept, which is that death comes to us all in the end just as it should. These 11 tracks depict the way to self destruction, in all of its aspects and forms in a life that needs to end. In this album they bring what's true and honest, relentless energy that shows exactly who they are in reality, from the first note to the last word.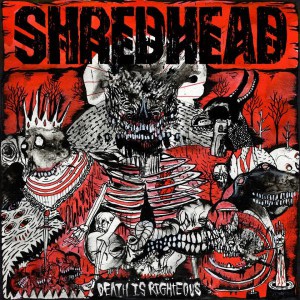 UPCOMING ALBUM
Tracks:
1. Devil's Race
2. LPBZ
3. The Lie
4. Last Words are Lost
5. Death is Righteous
6. Hallucinations
7. Walk with the Dead
8. Can't be Left Alive
9. Witness Hell
10. I Hate Myself
11. I Am