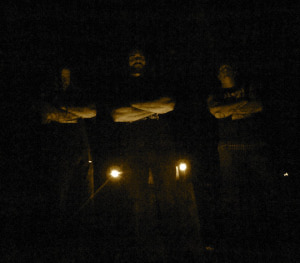 On September 30, Portland death metal act SEMPITERNAL DUSK will release their highly-anticipated full-length on Dark Descent Records. After a vicious demo assault in 2012, the band is set to make their presence known across the underground with this self-titled,five track, forty-seven minute affair. If you like doom in your death metal, SEMPITERNAL DUSK will be most pleasing to your taste.
SEMPITERNAL DUSK emerged after the demise of WARWOLVES in 2009, with J.Huss switching from bass to guitar and T. Call again behind the kit. The duo began writing, focusing on abyssal atmosphere and primal instincts to guide their doomed death metal. In 2011 they recorded a two-song demo with J.Huss recording all guitars and bass and T. Call on drums and vocals. Their demo spread and caught the attention of Dark Descent, who inked a deal with the band for release of a full-length.
The band also contributed a one-minute track, "Beneath the Emblems of Death" to the MONOMANIAC VOL. 1 7″ released by Blastbeat Mailmurder from Greece. This would be the last song recorded as a duo. The decision was then made to fill out the lineup and become a live band. T. Gann of SHROUD OF THE HERETIC joined on bass and A. Wheeler of WEREGOAT/RITUAL NECROMANCY joined on second guitar.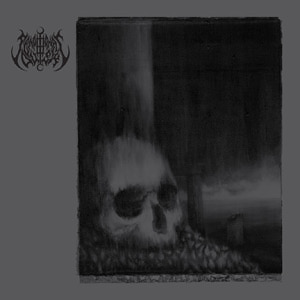 The first live ritual occurred in February of 2013 along with VASSAFOR and KNELT ROTE. In August 2013 they entered Red Lantern Studios in Portland, OR to record their debut full length. SEMPITERNAL DUSK, now a three piece, will be performing a few select live rituals this fall in support of their album release, then entering the studio in late September to begin recording their side of an upcoming split with Seattle's OLD SKIN.
Pre-orders for Sempiternal Dusk on CD and vinyl formats are now available at http://www.darkdescentrecords.com/store/