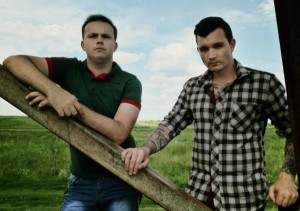 SECOND TO SUN, Russia-based metal band, was formed in 2012. It's members are playing metal and hardcore instrumental music and one of the most inherent features of their oeuvre is the Finno-Ugric culture and also the blackened atmosphere in their songs.
At the start of band's existence there were two members – Vladimir Lehtinen (guitar played and also the mastermind) and Artem Vishnyakov (drums). The crowdfunding campaign in Russia was successful for the band and therefore they decided to have the 1st album "Based On A True Story". Later Artem had left the band but the gap was quickly filled with Anton Danilevsky (bass) and Fedor Borovsky (drums). The sound in the 1st release was close to "djent" that was in fashion in those days, but the musical component was based on memorable melodies as well as on the legacy of the Norwegian and Finnish black metal bands. One year later the band had released their "Three Fairy Tales" EP that was holding top spot in Russian iTunes Rock chart.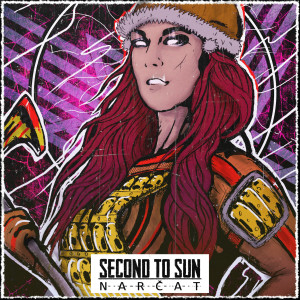 At the beginning of 2015 Anton Danilevsky left the band. In October 2015 the album "The First Chapter" complemented band's discography. Each song from this album had been released one single at the time and each song has its own artwork. The album had hold top spots in Russian iTunes and Google Play for 2 weeks. After the release Vladimir decided to be the only member of the band but Fedor is still performing drum parties. New single "Ladoga Master" has seen the world at the dawn of 2016. Shortly afterwards the band made a cover song for "Slaves Shall Serve" of BEHEMOTH.
The band's logo has an octagram (Auseklis), the 8-pointed star that represents Venus and is used in Finno-Ugric symbolic. This is also what the band's name means. The band's motto is "music for the sake of music", the visual component of the band's activity has always been minimal.