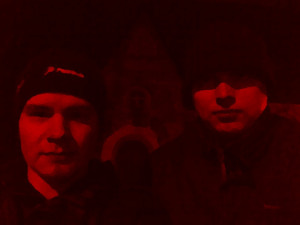 Starting out with instrumentals and ballads, FRACTURED SPINES music quickly evolved into heavier death/doom metal. However, few songs were released to the public before 2012 with one notable exception being the very limited edition demo "Frost" in 2008. The band still draws its main influences from outside the metal genre, often from progressive rock and shoegazing.
The line-up consists of two core members Antti (instruments, vocals) and Timo (vocals), with occasional visits from session musicians and guest vocalists. All songs are recorded and mixed at the bands Studio Fracture, with only mastering, publishing and distribution given to professionals outside the band.
The 2nd full-length "Memoirs Of A Shattered Mind" continues where the debut album left off-atmospheric and melodic, taking elements from doom metal, progressive rock and shoegazing. Writing and recording the songs started before "Songs of Slumber" was released and took 14 months to complete. The album will be released August 1st 2014 by Inverse Records.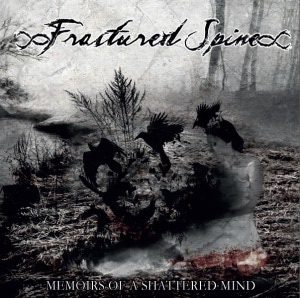 Track list:
01. And now You"re
02. Dead To Me
03. This Dying Soul
04. And Gone Was I
05. Deprived Of Daylight
06. Clock That Ticks
07. Shallow
08. Suicide Patterns
Line-up:
Antti Kirjavainen: vocals, all instruments
Timo Kirjavainen: vocals
https://www.facebook.com/FracturedSpine
New song: http://fracturedspine.bandcamp.com/track/dead-to-me