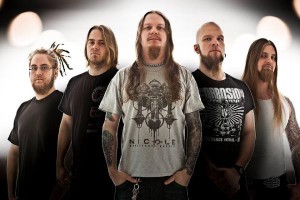 RE-ARMED have been around since 2001, when five guys from Kerava, Finland decided to start playing similar music likened to so-called "Gothenburg metal." Their musical style has evolved along with many critically acclaimed demo tapes, gigs, lineup changes and a well-received debut album Worldwide Hypnotize, which was released internationally on January 2012 via Massacre Records. After releasing their debut, the band supported names such as Chimaira, Suffocation, Origin, Cattle Decapitation and Cryptopsy for the tours in Europe. In this year Re-Armed also made their first big outdoor festival appearance at Bloodstock Open Air at Catton Hall in the UK.
The second album Rottendam was released on January 2014 via Eternal Sound Records, but major lineup changes froze the band almost for a year. Former guitarist/songwriter Tommi Helkalahti decided to leave the band, leaving vocalist Jouni Matilainen as the only current former member in the band.
HOT NEWS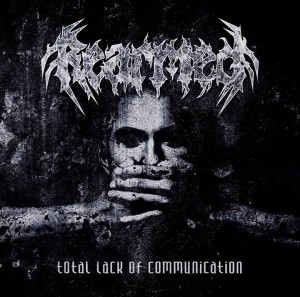 RE-ARMED will Unleash Death August 21 in the form of new single/EP Total Lack of Communication. The band has made all three EP tracks available for streaming and free download in advance of the official release.
Death/Thrash Metal with groovy rhythms and a dash of Grind, the self-released EP follows 2014 sophomore album Rottendam (Eternal Sound Records). Total Lack of Communication is designed to keep the fires burning and blood flowing while the band works on new material for a new full-length album. Visit the RE-ARMED Shop for a variety of EP bundle packages and merch galore!
RE-ARMED will tour China from September 24 – October 11. The band has also announced these upcoming show dates:
15th of August @ Bar15, Seinäjoki FIN (+ End Time Design)
22nd of August @ PRKL, Helsinki FIN (+ Profane Omen)
29th of August @ Beermageddon Metal Festival, UK
4th of September @ Blackpool, Järvenpää FIN (+ Frosttide, MySore)
RE-ARMED is:
Jussi Venäläinen – Guitars
Juhana Heinonen – Bass and Backup Vocals
Jouni Matilainen – Lead Vocals
Mika Oinonen – Guitars and Backup Vocals
Iiro Karjalainen – Drums