Aymeric Thomas: Drums, Percussions, Electronics
Greetings, im sure that this is your very first interview for Czech Republic and also that you are not well known band here, so how would you introduce PRYAPISME for us down there?
Hi, Pryapisme started in 2000 in a small city in the middle of France. Ban, the keyboardist, and i, who play drums and electronics, met at school, and begun working as a band with others musicians. The line up has changed many times but we are still the core of the band, a sort of a dumb core cause we are a bit stupid. Some proofs : Ban use to wear tshirts with "I love chicory" wrote on it and i don't know how to cut a butterbrot without cutting one or two of my fingers ( I will probably play drums like the guy of Def Leppard one day, but worster) . Today we play with two other guitarists with bears and smelly briefs, and a clever guy who do bass, moog and additionnal percussions. I never saw him puke. Never. I swear. All we want with this band is to flood the world with evil and pink wigs, and also loose a lot of money.
Which were your motivations to become musicians? What music type did you listen to then?
To be honest, we became musicians because we can't do something else without hurting ourselves. Also because we wanted to meet girls, but it's a myth, musicians never meet girls it's always the sound engeneer. We don't loose faith, one day we won't be virgins anymore… Oh, yes, an interview sorry… We always listen a lot of different style of music, from classical to Hard industrial techo but i would say there is a few band we all like a lot : MR BUNGLE or ESTRADASPHERE for example. At the time we started the band when we were teenager i remenber Ban listened lots of PANTERA and MAHAVISHNU ORCHESTRA and i really enjoyed Gabber, Blackmetal and Freejazz.
Your music is really crazy, beautiful crazy 🙂 Under what cirumstaces was the band born, what was the initial intention, the intended message? How do you see the future direction of PRYAPISME, if you cast about these things?
We never attented to do anything precisely, we just enjoyed almost every styles of music and wanted to play what we liked. We never wanted to do a "true metal band" or a "pure electronic project", just do what we wanted without any bourdaries and it's still like that today. In the future i bet we will still compose that way, or maybe we can do some "conceptual" stuff like we did with our pure 8bit Ep "Blastbit Rococollider": We hope we can play with a phat philarmonic orchestra someday, or maybe an entire album with cuban musicians… that sort of thing. Also a good idea would be to invent a "pornstar organ" and i'm sure our keyboardist would love to play a concerto. I let you imagine a wall full of Silvia Saint ( she's Czech right?) groaning in Eb.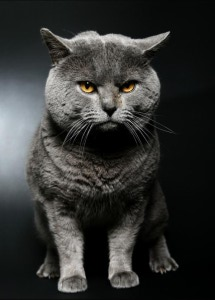 Can you tell me something about last CD? Hyperblast Super Collider is really amazing… Really big cirkus. Metal, industrial, grind, jazz, EBM and other genres. Does some person or band exists that influenced your life-stance, music or acting?
Again, we can say a lot of bands had influenced us, i can't give you an exhaustive list: Classical composer like Satie, Chopin or Ravel; Metal projects like THORNS, DODHEIMSGARD or IRON MAIDEN; Electronics project like MIMETIC, KRAFTWERK and THUNDERDOME stuffs; Also lot's of jazz, film musics, world musics… About the last album, i would say it's a mixture of the influence of music we listened and music we hate or laught at as well. But we usually don't speak about music styles when composing, it's more a visual process, so movies and videogames are a very very important influence for us too.
How do you compose your music? Is it a collective work or singular?
Generally one guy compose a whole track on a computer with midi, or on a piano when Ban is composing and the rest of the band finds additionnal parts or we take some time to work on arrangements together. Sometimes a person will do the whole track by itself and we work together only for concerts. There is no absolute methods. That's also why tracks are very different from each others. Sometimes, when we don't have inspirations or when we are absolutely drunk, we take a guy randomly in the street, give him a bottle of red wine and tell him to compose a track for us. If he didn't obey we eat his sister's pancreas and tell him next time we will cut his cat's tail and turn it into a X-mas confetti. That's why Kenny West composed half of our last album.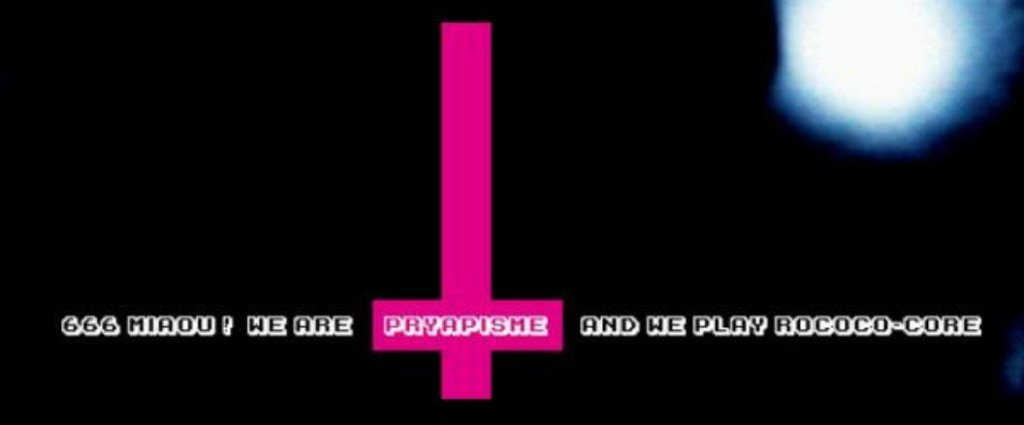 What is the main theme of Hyperblast Super Collider? Cat… ? 🙂
Yes, we can say cats are your guideline. For a long time, our rehearsal room was in a cattery so lots of cats were peeing on our instruments. It quickly became our mascots and when the master cat died five years ago we put a picture of him on our album cover. We are big fans of cats and those stupid animals will still be part of the band in the future in a way or another.
What do you think about the contemporary French scene? Personally I think that plenty of new and good bands are appearing lately. Do you care about the French scene?
Yes there are many excellent bands in France, our friend IGORR for example. Also for our last tour in France we did have the support of an excellent band called "Hardcore anal hydrogen" with really nice people with good-looking hairs. Their first album sounds a lot like a very good Fantômas album and their second have a big indian music influence. I recommend it! French scene has very good artists in many different styles (Guillaume Perret for Jazz for example) but i bet it's good everywhere else as well. I'm not sure that the fact a group come from a country is relevant. We are not specially French, we are musician first i think. You know, here, it kinda sucks to claim "yeah ! I'm pride to be French". Except when we eat cheese and drink wine of course.
I would like to know which the current musical enviroment is in France. How the public receives this music type?
We didn't play very much but each time it was very cool; We don't play in big stages because of the strangness of our music but small scenes are very pleasant for us. We are surprised that some people know the track by heart and even applause at the end. I'm not sure it's different in the rest of the world, maybe French people who are latin people in many way, screams a bit more than the others. Sometimes it gives migraines when it's in a soccer stadium but in concert it's quite nice. Also French public can be a bit blunt, impervious, i noticed that in lots of gig i saw in Paris for example but in our concerts it seems it's ok, i was quite surprise that parisian public was actually awesome with us.
Do you feel that PRYAPISME is a part of some scene? Or do you feel more like an outsiders who walk their own path alone?
We don't want to be part of a scene specially, i think many people who like us come from the metal scene, or at least like the electric guitars and blastbeat aspect of our music, someone else know us only thanks to our videoclip so it's a different public. We are just happy if people like our music, or at least some aspect of our music, nevermind if the guys are metal heads or hiphop fan, geeks, vegan, bald, kitchen chiefs, molecular physics engeneers, parking keepers, american football players…or whatever. We are not part of a scene, we just like cats and make some random noises in the neibourhood.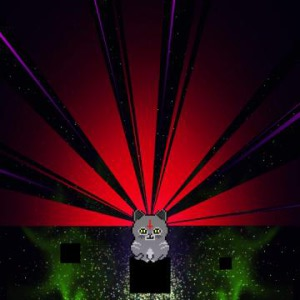 Are you playing in other projects, do you play and sound different in your other projects?
All the musicians in Pryapisme are envolve in many different bands or projects. Ban also play in Zook/Rock ULTRAZOOK and balkan/rock's BABAYAGA. Nico, one of the guitarists play in a videogame cover band called "Speedrunning the apocalypse!!!" with Ban and I. Nils, the second guitarist, plays in BABAYAGA too and in Brazilian world music DEZ MAO. Antony, the bassist, also plays in many bands like Prog/Rock TEREBENTHINE or with the singer GERAUD BASTAR and i play in bizarre black metal STAGNANT WATERS, 8bit metal LYODE or Electro/Indus TACHYON SEA among others… As you can see, we have all lots of different projects to express ourselves but PRYAPISME is still the only one which is absolutely limitless in term of musical style.
Do you know some czech metal records or metal festivals? Have you ever been in Czech republic?
To be honest, i'm sure i know lots of Czech band without knowing there are from Czech republic. I think most of the metal bands i listen to are from Norway but most of the time i did not search the nationality of a band. I also never was in Czech republic but i would love to. I heard many time that our country is very enjoyable, very welcoming. I just know you make great beers, you have beautiful landscapes and excellent film directors (Jan Svankmajer is my favourite ). It would be awesome if we could make a gig or two in our country. Really.
What are your plans for the future?
We are working on new materials, a next album is on its way. All is composed but we have to make great recordings and spend like a million years to mix it all cause we have like always lots of layers…and we will release it someday for sure. It will probably sounds like a cat with too many little papaws puking on a computer during a satanic mess. Or maybe it will sounds like a cover of Michael Jackson by a traditionnal nepalese church organ but remixed by DJ Edouard Khil. Something like that.
We're at the end of the interview. I would like to say thank you for the time you've spent with my questions!
Thank you and thank to the reader. And all my respect to the Czech Republic for giving up the Eurovision, you seems like tasteful people ! (NB : with only 2 points, France was the ultimate looser this year !)
ALL
http://pryapisme.bandcamp.com/