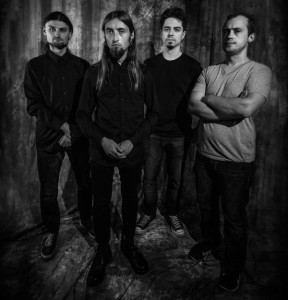 L'HOMME ABSURDE, post-black metal band from Russia, was founded in 2015 as one-man band of A., known as a drummer of most known Russian doom metal bands (Mare Infinitum, Who Dies In Siberian Slush, Comatose Vigil) and as mastermind of doom/downtempo band A Young Man's Funeral.
In 2016, band joined with other members and recorded the first demo (titled "L'Homme Absurde", self-released in March) and then debut full-length album "Monsters", released 25.10.2016 by Fono ltd.
L'HOMME ABSURDE is:
A. – vocals;
Georgiy Bykov (mastermind and guitarist of MARE INFINITUM) – guitar;
Isod – guitar;
Yuri S. – bass.