FUNERAL CULT was formed in 1993 by two friends Przemysław Pawlak (vocals) i Piotr Wilk (guitar). In a short time Karol Arkuszewski (drums) joined the band. They wanted to play severe and slow music which brings aura of sorrow, melancholy and dark. Lyrics were focused on slavic people, their gods and funeral ceremonies and rites. All that described and shaped Funeral Cult's soul. Finally Łukasz Jędrzejczyk (guitar) and Korsarz (bass) joined the band.
After few months of rehearsals the band recorded demo tape "In Tristitia Et In Lacrimis" at Radio Lodz – 4 death/doom metal tracks. This put things in motion. The band was interviewed by metal magazines and started to play some live shows. During all the time the band was working on the new stuff for the first full album. And in 1995, at Radio Lodz Studio again, they recorded 5 tracks. 50 minutes of death/doom metal but closer to doom metal from Great Britain represented by early ANATHEMA or MY DYING BRIDE with additional factor of Celtic Frost's sound from "Into The Pandemonium". They entitled the album "Korowody Cieni". And the album was officially issued by Lusitanian Music from Portugal in 1996. In that time the line-up were: Piotr Wilk (guitar), Przemysław Pawlak (vocals), Karol Arkuszewski (drums), Sylwester Wilk (guitar), Paweł Matysiak (keyboards), Korsarz (bass). After "Korowody Cieni" there is one change in the line up, Korsarz leaves the band and Grzegorz Krom (bass) joins them.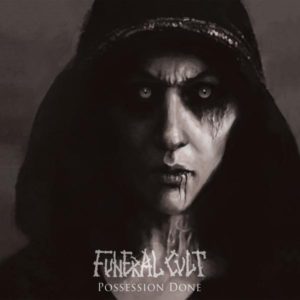 In the meantime the band signs a contract with Polish label Millenium Records. They were supposed to record an EP, reissue "Korowody Cieni" and record their next full album. But everything went wrong and Millenium Records withdraws from the contract. Both parties ended in court. The trial lasted two years and the band was not able to do anything according to the contract conditions. This was the beginning of the end of FUNERAL CULT with their second album entitled "Mystery of Possession" recorded in 1998 and never issued.
In 2006 Karol Arkuszewski (drums) decided to reactivate the band. After 19 years he meets Piotr Wilk (guitar) again. They start to reshape new face of Funeral Cult and compose new tracks with a new millennium fresh approach but with the 90's soul. Completing the line-up takes one year and Sylwester Wilk (guitar) and Grzegorz Krom (bass) join the band again. After Przemysław Pawlak (vocals) refusal they had to find new vocalist, this place was taken by Jacek Rybak. With this line-up the band starts to play live shows in 2018. They decided to play only two old songs – "The Wonderer" from "Korowody Cieni" and "Bojan's Song" from "Mystery of Possession". The rest of the songs are new ones. Before the end of 2018 Paweł Matysiak (keyborads) returns to the band. This was the last factor which let the band to hit with the full strike.
In April 2019 the band recorded three tracks at Heavy Gear Studio and tries to go to the open sea.