Interview: Gyula Vasvári – Vocals, Guitars
Hello and welcome! 🙂 Let's go take a look on the time-gap between the releases "Zeng" and "Örvény". How are things in PERIHELION team just now?
Hi there! Things are overwhelmingly awesome, thank you. We spent a lot of time in the rehearsal room ever since the release of "Zeng". Obviously, the writing of our 2016 EP "Hold" and our newest full-length "Örvény" took an enormous amount of efforts to compose and record.
What were the highlights and low points throughout career of PERIHELION?
The predecessor of this band started under a different name in 2001. There were some really problematic periods and issues with this former band of ours, mostly rooted in personal problems and conflicts. However, I am really happy to say that these issues vanished ever since we took a deep breath and reformed the band in 2014. As for the highlights, whenever a record is released, it is time for us to celebrate, as it is the essential purpose of doing this band.
Could you share some information about the concept of the new album? How would you sum it up for those who are unfamiliar with your music?
"Örvény" is a Hungarian word and it means maelstrom in English. The album is a single spiritual journey and it really needs to be interpreted as a whole piece. However, one may listen only to separate songs and still enjoy it, but there is a real reason behind this specific order of songs and musical bridges between them.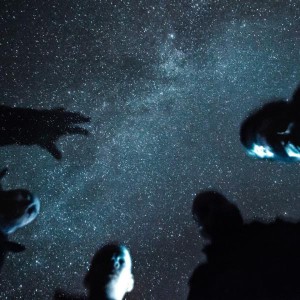 PERIHELION is constantly evolving. Things change from album to album whether it's sound, music, or just feeling. It's essential for your band?
There is no underlying strategy or purpose in relation to this constant change. Since each release is the impression of the current spiritual condition we are in, it is obvious that there are – sometimes – major differences between them. What's essential for us is to always let music channel through us as mere vessels without any artificial intervention.
Do you think PERIHELION is more progressive than it has been in the past?
It really depends on what is meant by the word "progressive". I have never thought that our music could be labelled as "progressive", but I know that there are several people who think it is progressive.
Please, can you tell me something about black metal roots of PERIHELION? What do you think about evolution of black metal and others sub-genres?
Black metal as a genre is definitely one of our major roots and we embrace this influence just like the others. Our current music is obviously influenced by our previous musical endeavours, such as our 2012 release entitled "Perihelion", which had lots of black metal in it. As for the change of black metal as a genre, I can always value evolution, while stale repetition feels like being imprisoned.
How inspiring is the Hungarian music scene to your work?
There are some definitely mind-blowing Hungarian acts which always meant a lot to us and they obviously have an influence on our music. Since inspiration is everything, we are very happy to be part of a scene with such a rich artistic past.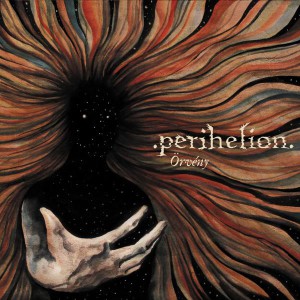 What is your personal motivation that inspires you to write songs? How important are Hungarian lyrics for your complete message?
All songs and lyrics are influenced by spiritual experience and related things I went through. Hungarian lyrics form an essential part of these compositions. Even though I am fluent in English, I can express myself much more vividly in my mother language and, for this reason, this approach feels much more honest.
What is the biggest challenge in writing music for new record?
It is the time factor, obviously. Although we do not have any strict deadlines on behalf of our record label, but we always prefer to set our own internal deadlines for things like recording an album and releasing it. It is very important not to spend too much time on composing a new album, because the end result can be too eclectic and it may lack focus whatsoever.
Could you name the biggest influences in your music, bands that brought you to play music?
My main personal influence in terms of playing music is the punk and grunge era of the early nineties. I still go crazy for those bands and that specific feel which was so fresh and honest at the time. Barna, our drummer, started to play drums as an influence of early SEPULTURA, while the others in the band were influenced also by bands such as ELECTRIC WIZARD or AC/DC, so our influences have a wide range.
How important for you is the cooperation with the Apathia Records? Is it a type of label who really cares about bands? How do you feel about their work so far?
Apathia Records is amazing, hats off. Their only strategy is that they sign only the bands they genuinely like. This honest approach is really in line with our enthusiasm when it comes to doing this band and we are on very good terms with them. They really love doing this label and feel just as crazy about their activity as we are about our own band. A perfect label.
What can you tell me about the metal – scene in Hungary? Are there any bands you especially recommend?
Sure, there are some really interesting bands over here. Examples include POZVAKOWSKI, THY CATAFALQUE or VÁGTÁZÓ HALOTTKÉMEK (VHK). We are also on friendly terms with these acts.
Thanks for your time! I wish you all the best!
Thank you for the interview!
ALL