ODRAZA – The brand of misery formed in 2009 in basements & courtyards of Kraków, Poland
Interview: Stawrogin – Guitars, Bass, Vocals
Welcome, Polish brothers! Would you mind telling us a few things about the band's history for Czech readers, that don't know you and would probably be eager to check your music after reading this interview?
Hello! We've got to know each other in 2007 at some weird party of strangers in the basment I've rented at that time. It occured later that we share the same pub and and musical taste however we've started playing together in 2009. ODRAZA has always been camaraderie-oriented, at first we didn't plan to release music at all. Due to the number of songs created, there was a need to register the material.
ODRAZA is brilliant name for band. How did you come up with the band name? This word is really "cruelty hard"… Better than english original. 🙂
At that time, we did not assume that we would cause difficulties in pronunciation abroad. The name perfectly described our mental state at that time. A lot has changed since then, we are older, calmer and maybe more indifferent. It seems to me that in the long run it can be difficult for us to maintain the level of bitterness that must accompany music with such name.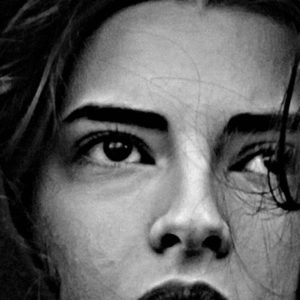 Your music is known to transcend genres, all records are very interesting. What is some of the music that has inspired you throughout your life? Please, tell me something about basic ideas of ODRAZA?
I am inspired by various aspects in different music, I have been accompanied by many genres since childhood. Due to emotional instability, I love counterpoints and rapid mood changes. You may not hear it in Odraza's music, but I love electronic music. In the field of rock & roll I like a huge number of bands and dwelling on details will not illuminate anything here. Odraza's basic premise is building dramaturgy in music. We can change the genre and instruments at any time, but this main goal must remain.
New album "Rzeczom" is out. How long did it take to write the music for the songs on this release?
We've been writing "Rzeczom" for 5 years. We've tried to be meticulous, and at the same time we didn't want to rush things. We took a few months break, and then returned to the songs to gain freshness and optics of the listener.
New album is full of raw guitar riffs, tracks are very diverse… Is this the biggest difference from the previous full-album?
The main differece between these two albums is that we've definitely put emhasis on brief song-writing. As the years go by, it's getting hard for me to write long songs. Unlike Priest, I don't think that our mini-album "Kir" is successful. I focus on shorter forms because I think I just always liked consistency in music. Another difference is our approach to production on the new album. The sound is much more powerful. However, I think both albums has this deepened diversity – probably on different fields.
Other theme is about sound. You made a step further in the sound evolution; the album sounds raw and deeply. What was your musical and lyrical inspiration for this particular album?
We didn't have any clear direction or inspiration when it comes to the sound. We just wanted it to be much better than on the debut. As for the lyrics, at some point in my life I realized that popular rock or even pop songs have far more radical lyrics than these in metal music. The above opinion may seem seemingly ridiculous, but that's how I perceive it. I have not been able to identify with lyrics in metal music for a long time, however I can find myself in the words of performers associated with other genres. My goal was to write a metal album with good lyrics avoiding clichés and unnecessary poetry.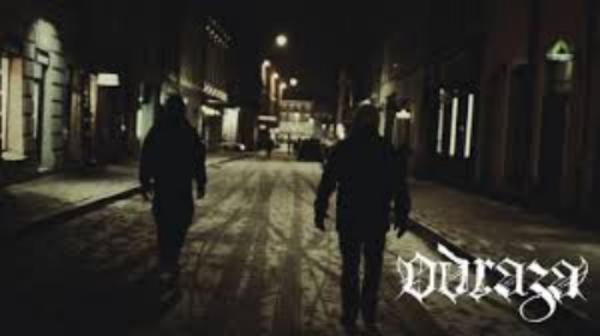 Special record for ODRAZA is project "Kir". What made you step aside for a while instead of going on composing a second album?
The Krakow Museum has offered us cooperation, we thought it was a great challenge. Our task was to compose music for the film depicting the Płaszów Concentration Camp during the war. Then we've played the whole song at a unique concert. Kir is basically a live album.
ODRAZA is not the only "band" you are in. In how many bands or projects are you involved? Can you comment us something about them?
In total, I am currently working on 4 projects. One of them is ODRAZA. We also both play in Totenmesse (black/death) and MasseMord (black). The other bands (WTZ, GRUZJA) have little in common with metal music or typical metal attitude – it's a space where I can experiment with other musical genres.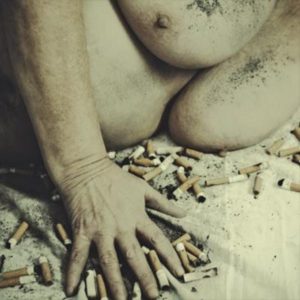 What are your feelings towards the polish black metal scene? Are there any bands you feel particularly related to?
I think we have a strong and creative extreme music scene, however I am definitely more interested in Polish bands playing in other genres than typical black metal. If there is a band that I feel spiritually and emotionally associated with, then it is FURIA.
How is life in Poland these days? Covid -19 is a big theme this year. What do you thing about pandemic situation in Europe?
In fact, covid-19 situation hasn't affected me that much. I have no children, I can work in home-office mode so… in a sense, it is time to rest and calm down for me. Something I haven't experienced for the last 8 years. 🙂
How are you planning to promote this new album? Situation about Covid – 19 is complicated, but are in plan some small concerts?
Nope, Odraza is not planning to play regular shows. We assume that if there is an inner need to express ouselves on stage, then we will just do it. There is no such need at the moment.
What do you think about situation in your country? For example: Polish presidential election, it's big theme…
Over time, I become more and more indifferent. Perhaps it is also a matter of selfishness and ignorance. I am not interested in politics, I have no need to listen to people who are notoriously lying or expressing opinions, which are probably not even their personal ones. Fuck all of them – from all sides – uterque aeque.
Hehe, and what do you think about Czech republic? 🙂
You have a beautiful capital! I love your cinematography (Year of the Devil FTW!) and cuisine as well. I would mention beer, but it's damn obvious. 🙂
Thank you for taking the time, good luck! Do you have any final words for the readers?
Thank you too! Greetings for Czech maniacs!
ALL