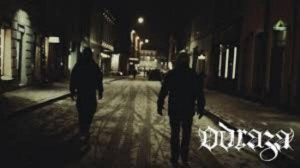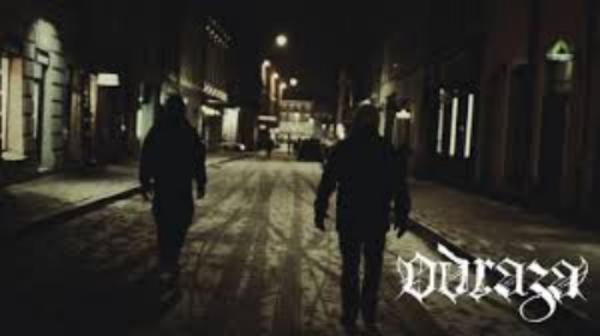 April will mark the release of the debut album by ODRAZA, a duo consisting of Starogin (MASSEMORD) and Priest (MASSEMORD, MEDICO PESTE, VOIDHANGER), via Arachnophoboa Records. The album has been recorded at Orion and Czyściec studios (FURIA, MOROWE, MASSEMORD, BLOODTHIRST), an it was mixed my M. At No Solace (MGLA, KRIEGSMASCHINE, MEDICO PESTE, VOIDHANGER). The result is truly impressive.
"Esperalem Tkane" consists of 7 black metal tracks reeking of digested booze, aged sweat, cheap cigarettes and the general atmosphere of a filhy gutter. The band comments:
"We talk about what's present amongst the old, decrepit buildings, the council estates in a huge city. About the things left behind us, about the sum of all failures, and the loneliness that haunts us all. These are the things that disgust us. The lowest aspects of life and, perhaps, the most significant things around us – our own mirror reflection. We revile and oppose the courtship with the metaphysical and the unattainable.
There is no place for higher ideas, nor for soul. There's only here and now – a filthy study of addiction and of demise in an urban environment. A characteristic, ruthless Polish black metal sound is contrasted here with several bluesy, spacious and other elements that may initially seem somewhat out of place. This makes up for an engrossing and fascinating album.
The album will be released as an ordinary jewel-case with a golden CD and 8-page, thick booklet. Additionally, available exclusively at the Arachnophobia Records web store, there will be a black slipcase. Cassette version will be released by Devoted Art Propaganda.
CZ review: http://rumzine.com/odraza-esperalem-tkane-cd-2014-arachnophobia-records