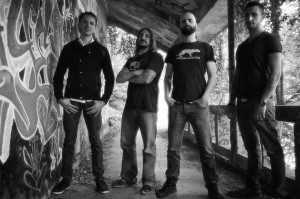 Founded in 2014, THE ERKONAUTS are one of the most dynamic and hardworking metal bands out of Switzerland today.
In many ways a supergroup with former members of DJIZOES:, SYBREED and 7-tone, The Erkonauts strive to pack kick-ass modern power, execution and production with subtle vintage tones and a musical taste that encompasses genres as diverse as metal, rock, punk and progressive.
The Erkonauts released their first album "I Did Something Bad" in the summer 2014, and immediately went on a tour of the US west coast. A few months later, the band toured in Eastern Asia (China, Taïwan) before to conquer the Europe territory.