Interview: Thomas Baumgartner – Guitars, Vocals
Hello! Let's start with classic question: how's been your "music year" so far?
Well, we had a really great 2017. Our debut album "Element" came out last May, we received a lot of great reviews from all over the world, we played shows all around Europe. Overall we had a blast. And we won't calm down in 2018. We already wrote some new songs and are planing to enter the studio in april. We're not sure yet if we're going to release an EP or full album, we'll see. But before that we will play some shows in Germany and Switzerland.
Can you tell us a little bit about the start of NEO NOIRE? How it all came together? How long have you known each other?
I know Fredy for many years. For a short time he even played guitar in my old band UNDERGOD. But this was a long time ago. And even when we went in different directions with our bands we never lost contact and stayed close friends for over a decade. In 2014 he moved in at my place when he had no place to stay. We were sharing riffs at the kitchen table and wrote some songs together, just for fun. But soon we recognized, that we liked very much what we did by just fooling around musically with each other and this was the start of NEO NOIRE. We decided to get the best musicians and coolest dudes in town to complete the band and this is when David (drums) and Franky (bass) joined the band. The rest is history…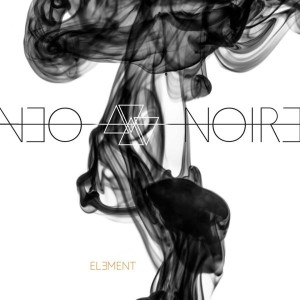 Talk a little bit about the last album "Element". Are you satisfied with final result?
We are very satisfied, but it was a long way to go. Since we recorded and produced the album ourselves it really took a while to get things in shape. Fredy and I are not the kind of guys who are pleased very fast with the things we do so we always kept on working on the songs. There are so many little details in the guitar layers or vocals that we sometimes got lost in our own vision. Walkers was the first finished song of the album and we wanted people to hear it as a teaser to what might follow. But to be honest, at that time we didn't expect that it will take another year until the release of the album…
The album seems to be heavily inspired mainly by 90's music. It's right?
Although Fredy and I have a different musical background we both grew up with some bands of the nineties and share common ground there. But to be honest, in the beginning I was surprised that a lot of people referred to that 90s spirit of NEO NOIRE. But in the end this feels more like a compliment than a offense and we got used to it. But we never planned NEO NOIRE to be a "90s revival band", we just wrote the songs we liked and how we felt at this point in life. But I guess the next album will sound a little different than the last one.
Do you see thematic similarities between your grunge music face and today's music sound?
Grunge is actually a definition I really don't like and was created more by the media than by the bands. For me it was always aternative rock. A lot of bands nowadays are heavily inspired by some bands from the 90s, this is obvious to me. I'm personally heavily rooted in the music from the 70s. Bands like BLACK SABBATH, LED ZEPPELIN, SEX PISTOLS, THE DOORS and many more. And I still hear many echoes of that period in today's music. So I guess one has to go back further than the 90s. It's an endless evolution, and for me it all started in the late 60s and the 70s and it reflects until today…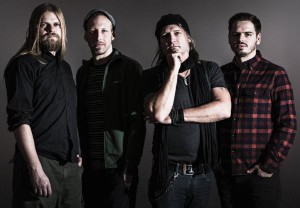 Does it frustrate you that fans is neglecting so many talented bands like yours? It's problem for your motivation and self-realization too? Do you wish to conquer the world with your music or is it more of a hobby?
We actually don't feel neglected by the fans at all. We got many very good responses from all over the world. I play in bands for about over 25 years. I enjoyed the anemeties of being on a major label in the 90s and touring the world, while the label payed for it. I did this for a living for a long time. Today is a different world. The big labels mostly just produce crap and the media often follow blindly. It's more about money nowadays. About getting your video played and placing an expensive ad in a magazine to receive a review and so on. I'm not frustrated about this fact because there's still a very active and healthy underground scene and some great Indie-labels out there who really care about music. And this feels very motivating to me.
Any other regret involving in this music scene?
It's never good to regret something. I'm a positive person. Life is about learning from mistakes. I'm not missing the old days because today you're not depending on a label or management. You can produce your music on your own and spread it all over the world by social media, blogs, networks, fanzines etc. It's actually easier today to get your music out than it was. The only thing I really don't like is that many medias still follow the old path and play by old rules. And this is a disadvantage for newer bands.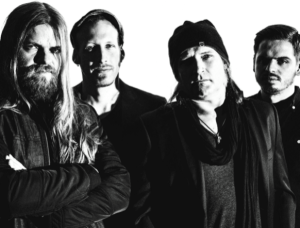 Your voices are one of the most important elements of NEO NOIRE. Are there some pretty technically demanding vocal duties?
Fredy and I have very different voices and singing styles. This diversity is actually something that many people like about us. It's just the way we sound and not very demanding.
What direction to head into next, musically? It seems to change a lot from album to album.
We don't think about that. We just write the music we like and don't plan a musical direction to take. The new songs we wrote sound indeed different from what we did on "Element". This is because we have so much different musical backgrounds in this band. And this is the exciting thing about NEO NOIRE, we just do what we like and avoid to set borders. This would destroy our musical freedom. And in the end it's still NEO NOIRE.
What led you down this path of music and what motivates you to stay the course?
I play guitar since I was 9 years old. Music was always the most important thing in my life. There is no "me" without music. This is why I don't need a motivation, it's just the way I am.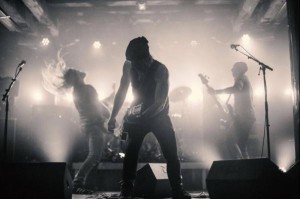 How is the alternative scene in Switzerland now? Are you in contact with other bands?
The alternative and rock/metal scene in Switzerland today is probably the best we ever had. There are many great bands all over and it's a very healthy scene. On the other hand we have smaller labels and media who really care about the bands. And we have a lot of people & fans who are excited to check out new bands. The live scene here is also alive and kicking. Some years ago it was all about competition. Today bands work together on all levels and this is probably why we got there where we are now.
What has been your favorite release so far this year?
To be honest, I don't listen much to new music because there is still so much music to explore from the last few decades. Mmmh let me think, one band that comes to mind is called Arcane Roots, a trio from the UK I really dig. But for most of the time I'm still digging in a lot of older music.
What is your big dream for the future?
I don't have a big dream. I did so many things I'm proud of in my life that I just enjoy living. Simple as that. Thank you for interview!
ALL