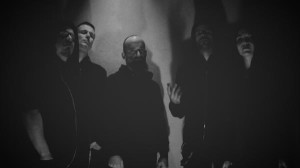 Polish doom metal band from Poznan – NAVIA will soon record their debut album. Around the end of April the band will most probably enter the studio. Good news is that band will record a full lenght album instead of earlier expected EP.
Band's style could be described as a mixture of doom metal and post-metal although other elements are to be found as well.
Biography:
NAVIA was created at the beginning of 2014 as the initiative of Gregory – drums (ex-ENTHYMION, ex-THERIOTES) and Froz – guitar. Since day one they've created a material that was supposed to be a common ground for their musical influences. First tracks hovered around what many would call melodic metal and doom metal. Around October 2014 a breakthrough took place when band was complemented by Ania – violin and Filip – bass guitar. Thanks to them material got a new, original sound which is the band's trademark till this very day.
The only missing puzzle at that point was a proper person behind the microphone. After tyring search, in July 2015 Tymon (also guitars – BUTTERFLY TRAJECTORY) joined the band and, aside form singing, wrote the lyrics that fused the whole material into a meaningful piece.
At this very moment the band is at the point of preparing to series of concerts.
https://www.facebook.com/naviaofficial
Line-up
Tymon – vocals (BUTTERFLY TRAJECTORY).
Froz – guitar
Ania – violin
Filip – bass
Gregory – drumms (ex-ENTHYMION, ex-THERIOTES)