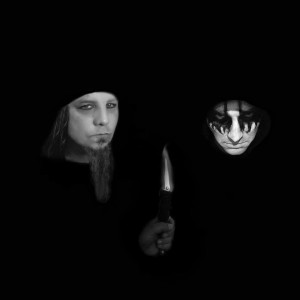 MY LIFE'S DESPAIR is an American Gothic Doom metal band from Southern California. The listener should really put their own label on style as the band is likely to transcend multiple genres.
MY LIFE'S DESPAIR was envisioned in 1994 by Larshus whose primary instrument is drums. A love of beautiful depressing heavy music caused him to learn other instruments and record as a solo project, as he felt most other musicians in the metal realm were not interested in writing down tempo music that strayed out of the classical metal formula.
Larshus continued to play drums and tour with numerous other bands for the next 10 plus years.
The lyrical themes and theme of MY LIFE'S DESPAIR was to write about personal experiences dealing in tragedy and/or dark subjects directly relatable to the listener. The band has grown and since incorporated other peoples tragedy whether past or present and/or social commentary on our grim future, all with a touch of fantasy where needed.
MY LIFE'S DESPAIR has created three demos and one EP. In 2014, Larshus hooked up with longtime friend, N. Sanity, where they collaborated on many new songs.
This collaboration produced the self-released full-length CD, Invoked with Passion and Pain, on April 25, 2015.
http://www.mylifesdespair.com/