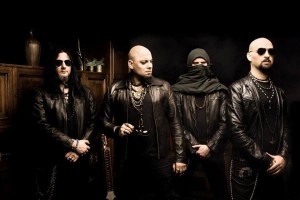 Hailing from the ancient city of Jerusalem, MELECHESH was founded back in 1993 as the mindchild of a young guitarist who called himself Ashmedi. Proving their visionary powers right from the start, MELECHESH caused quite a stir with the release of their phenomenal demo (»As Jerusalem Burns«), a 7" EP (»The Siege Of Lachish«) and by inventing a genre entirely on their own. However, it was the first album »As Jerusalem Burns… Al'Intisar« that put Jerusalem and Bethlehem on the map of extreme metal, making MELECHESH the first non-Israeli Middle Eastern metal band to get signed – and the first ever metal band out of Jerusalem with a record deal. In 1998 Ashmedi and his fellow band members moved to Europe and the USA due to several demographic, artistic and socio-political reasons.
The following ten years saw a number of line-up changes and the release of three acclaimed records, »Djinn« (1999), »Sphynx« (2003) and »Emissaries« (2006/2007). Over the course of time, the band recreated its own sophisticated style constantly, evolving from a subtle mix between extreme metal and Middle Eastern sounds to what is today known as "Sumerian thrashing black metal". After a three-album spanning contract with Osmose Productions, inked in 1999, MELECHESH took things to yet another level and signed a deal with Nuclear Blast Records in 2008.
Shortly before the new album went to the planning stages, Ashmedi was asked to write a monthly column about his life and thoughts, which gained the band even more interest from all over the world and pushed the name already in advance of the album. This multidimensional aspect is a defining characteristic of the band that constantly seeks to explore the many facets of the extreme metal subgenre it brought to life.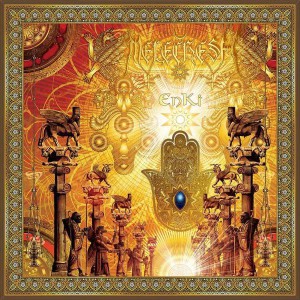 In April 2010, the band entered Istanbul's newly built first class Babajim Studio to record their fifth album »The Epigenesis«. Responses to the new creation were outstanding, with massive media coverage and a most inhuman live onslaught, including numerous festivals and eight separate tours, three of which took place in North American.
After appearing in an episode of the Canadian reality TV show "The Cool Guy Files" (2012) which explores interesting jobs and the accession of Scorpios on bass and backing vocals, Ashmedi felt the need to renew the line-up of MELECHESH again in 2013, thus preventing stagnation. While searching for a replacement for drummer Xul, the band went through a period of trial and error, eventually leading Ashmedi to fade out all the distraction caused by one too many wrong people. Still the writing sessions were his main focus and all those counter-productive aspects added that extra angry edge to one of the best albums ever written by MELECHESH. Soon after, guitarist Moloch rejoined the band strictly as a recording member but not a touring one, which basically was the situation since 2011.
Enter 2014 – MELECHESH are set off to record their 6th album entitled »Enki«. After spending a full month of practice in their rehearsal room in Hinzweiler, Germany, MELECHESH entered the studios in Athens, Greece for the recording sessions of »Enki«. Having captured the original essence in this Mediterranean setting, almost all parts of the new record were recorded at Grindhouse Studio by George Bokos with Jonas Kjellgren at Black Lounge Studio, Sweden handling mix and mastering. Only the drums where nailed down at Devasoundz Studios and engineered by Fotis Benardo. After an intense 2,5 month process, MELECHESH returned to their new HQ in Germany and did additional recordings at Scoprios' Oneironaut Studio. Moloch flew in to the studio to record his parts, while the original drums had to be rerecorded by long-time friend and member of the MELECHESH society Lord Curse, the band's first drummer who appears on several of the first MELECHESH releases.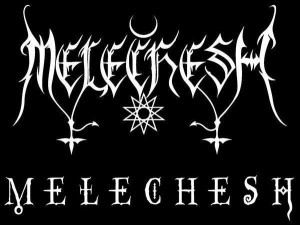 Aside from the standard 6 string guitars, »Enki« features 12 string ones on all songs. Along with this heavier and subtly richer harmonic sound, the band tuned their instruments to the pitch perfect 432 Hz frequency – unlike the standardized 440 Hz – for a deeper sonic experience within the human psyche and in accordance to vibrations of the universe. »Enki« also features esteemed friends of the MELECHESH society, namely guest vocalists Max Cavalera (SOULFLY, KILLER BE KILLED, CAVALERA CONSPIRACY) and Sakis Tolis (ROTTING CHRIST) as well as guest lead by Rob Caggiano (VOLBEAT, ex-ANTHRAX).
Featuring numerous nationalities, MELECHESH feels most comfortable being labelled as a band from planet earth or just Jerusalem (as the source of origin) omitting too many man-made borders. To the band this is metaphorical rebellion.
With this deep and personal album filled with metaphors, spiritual, and philosophical references, and further development of their own Mesopotamian metal, MELECHESH are yet again ready to spread their sonic magic, enlightened revelations and art to the cosmos.
Line-up:
Ashmedi | vocals & guitar
Scorpios | bass
Moloch | guitar
Lord Curse| drums