Interview: Jehan Fillat – owner of Apathia Records
Hello Jehan! Welcome! First question… What made you decide to create Apathia Records? What was your first release?
Hi! Thank you! Actually, I wasn't the one who founded Apathia Records, I only joined the label for helping doing the promotion job a year and a half after its formation, even if I knew the founders, and saw the birth of the label. It's only when they left that the others members and I decided to continue that I took the lead. Historically, the label's first release was the debut album of What Mad Universe, an awesome atmospheric post metal one-man project.
Does exist some philosophy of your label? Do you prefer largely Franch's bands?
There actually is a motto: we sign what we like. We don't really prefer French bands, it's just easier to be in touch with them. 🙂 We are starting to have more and more foreign bands, from PERIHELION in Hungary, to W.E.B. in Greece, or AMIENSUS in the US.
At what point did you get into avantgarde underground music? What drew you to that particular type of music?
About avantgarde music, I don't clearly remember, probably DIABLO SWING ORCHESTRA second album "Sing Along Songs for the Damned & Delirious", probably my first crush on avantgarde music. That feeling of hearing something you've never heard before is truly energizing when you are a music lover.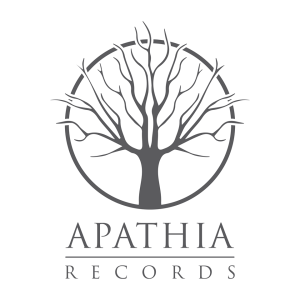 How do you promote your released and how do you usually get in touch with the zines? Are you satisfied with media partners? What do you believe to be the importance of album reviews?
We start by preparing a promo plan for all the steps of the release, which songs to reveal and when. Then, simply, we contact zines via email with press releases. Most of them are quite welcoming, even if some don't like our releases, it's the game. 🙂 It's quite hard to tell if review have a real impact, especially on the web. Of course it can make people to listen if they see a good artwork of stuff like "album of the month"!
What's the best way to promote your label in your opinion?
Tough one. I would say be honest and work better than the others, and don't take things for granted, never.
What is the most popular record your label has released to date? And which one from, your releases, is your personal favorite?
There are three most popular records actually: ATLANTIS CHRONICLES "Barton's Odyssey", PRYAPISME "Hyperblast Super Collider" an öOoOoOoOoOo' "Samen". My personal favourite will probably always be "Hyperblast Super Collider", because it was only my second release on Apathia, and the one nobody thought it would work. 🙂 Plus, the fact that I made a video clip which worked far beyond our best expectations, being starred on the front page of The Pirate Bay for a few days !
How can you define your relationships with your bands? Can we talk about a friendship here or do you just think about the business side of the stuff?
It depends, some of them became friends, for some it's only business. I'm not looking for any particular side, it's just the way things happens.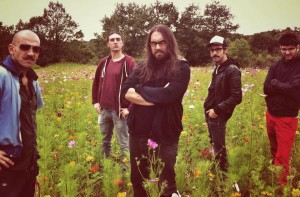 In what ways do you feel your label is serving the metal community in France? Maybe difficult question, but… only your feelings, please… 🙂
Wow. Maybe has a possible home for crazy band, or any band actually, since we don't have a real limit in term of genres. Or maybe it can show that there are still "new faces" eager to do something here.
What do you think the next five years in the music industry might look like overall?
Honestly I don't know. Probably more shitty mainstream music, and more awesome underground bands. With maybe some traces of hopes, like Steven Wilson's topping the charts in the UK.
What are the mistakes the young bands do most often?
Easy one: doing everything fast. Doing what seems best at the moment and not thinking about the future (which could be the next month).
What hobbies and interests do you have outside of your main work for your label?
My main work isn't the label. I work as a freelance web developer, which keeps me busy the most of my time. So this, and cooking. True Metal spirit hahaha !
What are your plans for your label's future? If you had infinite space which band would you add?
Keep doing the same things, but better! Infinite space AND money? I would have signed THE ERKONAUTS, their upcoming album is a serious candidate to the album of the year.
Thank you for answering my questions!
ALL