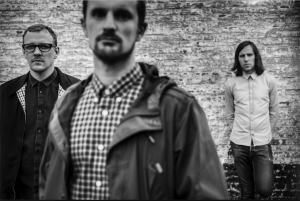 BELGIAN-based Hypertension Records have announced two upcoming releases from their exciting roster of bands, to see us through the winter months.
First up is Vvovnds, who release their debut LP, Descending Flesh, on November 3. Not easy to categorise, Vvovnds have a fresh, punk attitude that crosses the boundaries of multiple genres. Hailing from Belgium, Vvovnds have spent the past few years honing their skills, and are now primed to sink their teeth into releasing their debut album.
Vvovnds sweep through powerviolence, heave through sludge, and careen through hardcore, settling antagonistically somewhere between LIGHTNING BOLT, CONVERGE, and SOME Girls.  DESCENDING FLESH was recorded at Hearse Studios with Lander Cluyse (AMENRA, OATHBREAKER, WIEGEDOOD, HESSIAN), and then mixed and mastered by Will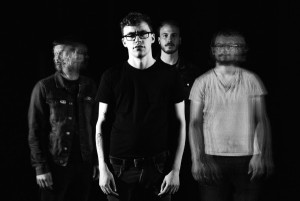 Killingsworth (ORCHID, FAILURES, AMPERE) at Dead Air Studios.
Hot on the heels of VVOVNDS will be PARTISAN, a new signing to Hypertension, who will be releasing their debut 12″ on November 13. With a background playing in hardcore punk bands (Oathbreaker, Rise and Fall), the members of PARTISAN are setting themselves apart from their earlier bodies of work with this release.
With one ear always on melody, this four track release is at times reminiscent of The Jesus and Mary Chain or The Wipers; heavy on fuzz, deceptively dark. Having a clean slate in front of them, PARTISAN felt free to experiment which led to exploring different sonic opportunities, and even included recording at an indoor swimming pool. The result is twenty minute trip that deftly traverses between post-punk and new wave.
https://www.facebook.com/vvovnds?fref=ts
https://www.facebook.com/Partisan-624970880954098/info/?tab=page_info