HUNDRED HEADLESS HORSEMEN is a psychedelic death metal band hailing from Helsinki, Finland. Echoes is the second single from their first full length, a concept album titled Apokalepsia that will be released on May 21st 2021. The band blends together different subgenres from the past and present to create a unique brand of psychedelic death metal.
Their musical approach mirrors the narrative of the album, that moves in multiple time and space dimensions based on fragments of articles about a formerly unknown psychoneurological condition.
"Echoes" was recorded at Sir Näs Studios in Helsinki, Finland and mastered by Magnus Lindberg Productions in Stockholm, Sweden.
BIO:
HUNDRED HEADLESS HORSEMEN is a psychedelic death metal band hailing from Helsinki Finland. The band was born during a pre-apocalyptic heat wave in 2014 as a result of an odd twist of faith, when one of the members received a postal package containing a skull of a reindeer killed by a wolverine.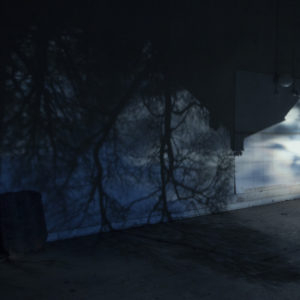 This rotten skull seemed to be an amalgamation of an overwhelming stream of darkness that had long wanted to talk through them. The band locked themselves into the pitchblack night of their hideout with no preconceptions or plans made beforehand. The results of these sessions were released in 2015 as their self-titled debut EP.
The skull spoke about the forces that human minds were unable to fathom, in the dark forests just beyond their backyards. It laughed at fantasies of nature as a harmonious or wholesome entity. The devoured reindeer skull suggested instead, that it should be seen as an intricate balance of discordant powers driven only by the will to survive. And that will was a power whose weight we were all too incapable of conceiving. Because survival knows no conscience. It is the momentum that keeps the circle of life in rotation, where death, darkness and decay are necessities for life and not its antitheses.
These teachings directed the band to a path of discovery that led first to the creation of their second EP titled "Hexagon" in 2016. After which the HUNDRED HEADLESS HORSEMEN embarked on a continuation of this self-reflective journey, deeper into uncharted territories. Navigating this barren landscape for years with no map, guide or compass to speak of, they came across fragments of written articles about formerly unknown psychoneurological symptoms. What they learned during these years and out of these texts is presented in their first full length, a concept album titled after the condition described in these articles: "Apokalepsia".
https://hundredheadlesshorsemen.com
https://www.facebook.com/hundredheadlesshorsemen