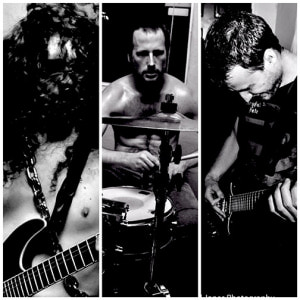 East Coast Death Metal trio HORRENDOUS are set to return with their highly-anticipated sophomore release, Ecdysis, on October 14. Picking up where the band's critically acclaimed 2012 debut, The Chills, left off, Ecdysis sees HORRENDOUS emerge as one of the most intense, brutal, and most importantly, genuine contributors to today's traditional death metal revival.
Decibel Magazine is has posted the exclusive world premiere of album track "Nepenthe" at http://www.decibelmagazine.com/featured/streaming-horrendous-nepenthe/
Ecdysis is set for an October 14 worldwide release on CD, vinyl and digital formats via Dark Descent Records. The album was recorded, mixed and mastered at Subterranean Watchtower Studios. Cover art for the album was done by Brian Smith.
Tracks:
The Stranger
Weeping Relic
Heaven's Deceit
Resonator
The Vermillion
Nepenthe
Monarch
When the Walls Fell
Pavor Noctur
https://www.facebook.com/HorrendousDeathMetal