Interview: Jakub Witkowski – Vocal, Bass
Hello! When did HEGEMONE first form? What first inspired you to sit down and create music?
Hi. We have been telling stories about that many times haha. Before HEGEMONE, there were many different projects but Kacper and Tomasz have met in an old school thrash metal band. Then Kacper has infected him with an idea of playing something different. And then we have found rest of a band, and we've begun to create music.
Well, you got a new, very interesting album out called "We Disappear", how did press and fans react on it so far?
First reactions are very positive. Right after album release, we got many good reviews both from the polish and foreign press. Many of reviewers got into this album really seriously, and we really appreciate it! We also have already played new material on few gigs where new songs were well received by fans.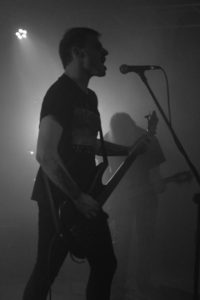 Where do you see the differences between "We Disappear" and your past release. How would you describe the record to you fans and how to the ones that don't know HEGEMONE? How much progress do you think you've made?
I think that "We Disappear" is different than "Luminosity", especially in lyrics. "Luminosity" was a quite positive album. Through "We Disappear" is in more negative and maybe much monumental environment. This album also different for us, because two of us joined after releasing "Luminosity".
In what context does the album title, "We Disappear", stand to your songs? Please, can you introduce basic concept of record? There's a lot of puzzles… 🙂
It may seem like the puzzle because we like to leave a place for own interpretation of our concept. We like to think that the title deal with overwhelming changes in the context of nature, people and culture. We tried to describe with our music things that exist and that are no longer here and what is left of them.
How did you launch into writing material for "We Disappear" and how much time did you spend on the songs?
We are mostly live band and we like to create music on our rehearse, all of our songs are effects of improvisations. It is hard to say how much time we spend on songs because at the moment of recording we constantly changed them a little bit. We also sort them on the album in the same order that we composed this song.
Can you tell us your impressions? Are you satisfied with the result? Have you thought about where you would like to develop the sound?
I think that all of us are very pleased and proud of the results. When we heard the first mix's from our producer (Haldor Grunberg) we had no doubts that this will be exactly what we wanted to achieve. The situation that confirmed our enthusiasm was a very positive reaction from Debemur Morti to our music which resulted in our cooperation with them. We already don't know where we want to develop our sound, it's still time to focus on "We disappear"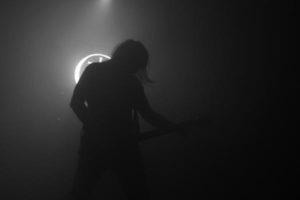 Where does the inspiration for your music come from?
We find inspiration in many aspects of our lives like travelling, stories that we heard or myths that we read. Creating "We Disappear," we thought about far and near cultures, people that created them and that are now gone.
If deep music comes from out of solitude and frustration, do you think that a happy man has the abilities to create sludge or other music ? Tell us more about HEGEMONE itself, the members and what you do besides music. Is there anything in your everyday "out of music" life?
All of us are little frustrated and not satisfied, but it doesn't mean that we are not happy, it's just full spectrum of emotions. Personally, we are just normal guys, who work in more or less boring job. We treat music not just like "free time hobby" but more like the passion that somehow define who we are. That's why we don't treat playing in the band as a way to earn money, we have our jobs to do that.
What does the metal scene lack mostly in your honest opinion?
There are some metal fans who like to think that some genre of music is better than the other. But also I don't think that this "close minded" thinking is something special in metal music. This phenomenon might be very restrictive.
As a post-metal band in Poznań, what is the music scene in your city? Has the genre found a large audience in Poland? I know a lot of great band…. For example: BESIDES, TSIMA, BLINDEAD…etc. What is, in your opinion, the state of metal scene in Poland nowadays?
There are many very good metal bands both in Poland and in Poznań. Our scene has many very good and interesting bands that we are proud of. I also think that nowadays Polish bands have more courage to experiment with their music, we no longer try to be like foreign bands.
What is HEGEMONE up for in the near future?
For gigs : ) We love to play live.
Thank you for answering my questions! All the best!!
ALL