About GRIEF CIRCLE from Poland: Ex-members of MOANAA, FORGE OF CLOUDS and VOIDSMOKER mixing doom and post-metal for your aural pleasure.
Interview: Filip Dąbrowski – Bass, K-vass – Vocal
Hello! You have debuted with the album "Weightless", please, tell me about it? What do you think about start of GRIEF CIRCLE? What is the story behind the first steps?
Filip: Well, it all started with break-up of FORGE OF CLOUDS band, where me and Kuba (dr) were playing, at the end of 2020. We decided that it was not worth giving up and we tried to find some new musicians and set up a completely new line-up. We knew, more or less, musically, which way to go, so that was a start. It sparked immediately with Jonasz, guitarist, who came to us, from his previous band- VOIDSMOKER, with head full of ideas in line with ours. It's not easy to fill the line-up with right people here, in southern Poland, so by the time we found the last missing piece, K-vass, almost all of the music was ready.
How long you've known each other and how did you guys meet? Can you tell me something about your older bands?
Filip: Me and Kuba know each other for quite a while. I think it's been about 10 years. We played together in our previous band- Forge of Clouds, dead now. I met our vocalist, K-vass in 2017, when we played together a concert with his then band, MOANAA. I didn't meet Jonasz personally until the rehearsal, but a few years earlier we had talked on the internet. I think our previous bands were generally involved in the Silesian stoner / doom / post metal scene, so everyone heard about each other at some point in the past.
Which bands have you found to be inspirational, both when you started and now? Could you tell us about the band's musical tastes?
Filip: Of course, it is different for each of us, it even rarely coincides (maybe except CULT OF LUNA, which I think it's GRIEF CIRCLE's most inspiration). For me, it would be also BLINDEAD, OBSCURE SPHINX, TOOL and most of all PINK FLOYD.
Please, can you introduce your actual CD? What is the best way to describe your sound on new album?
Filip: We wanted the sound to have a strong, very audible bass with very strong punch from guitars. Again, CULT OF LUNA here. At the end of the day, I'm glad of how we did this. Haldor Grunberg did a great job putting things together on this album. I can even say that he is one of the components of the whole sound.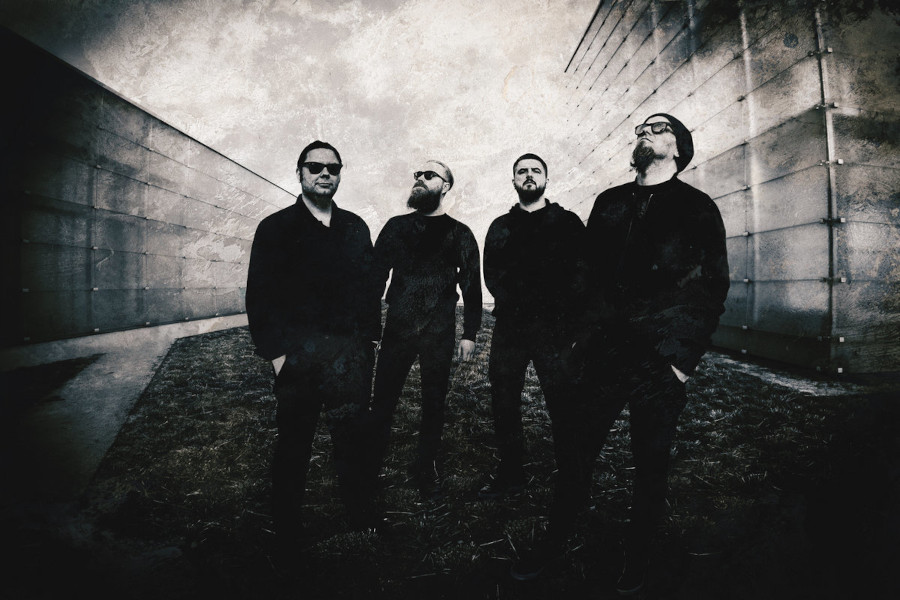 There seem to be both (stoner) doom and post-metal influences in your music. What were your musical influences, and did any lead in this direction?
Filip: I would say that Polish scene in general had influence on us. There aren't many post- metal bands alive in here. BLINDEAD, OBSCURE SPHINX, MOANAA – that's just an examples- all inactive. Maybe that was the point from the very beginning- filling a certain niche in Polish scene. We didn't want to be "just another stoner band". All the other things you hear about our music are expressions of what we listen to ourselves, even if everyone gets ideas from a different source. I guess diversity is the key.
Does "Weightless" have any lyrical concept, or is it just a collection of songs? Would you like to talk about some of the themes bringing into the album?
K-vass: Lyrically the record is dealing with certain situations in life with no positive outcome. Dead ends or heavy compromises at best. As this can be personal to the writer and his experiences, the listener could relate – we live in quite fucked up times. I believe two years of this subtle daymare called pandemic lured many to hopelessness, vague perspectives and powerlessness of one's actions. Not to mention the turmoil caused by those mad fuckers from the east. And there is no hope, I believe.
What do you consider to be one of your band's most essential song? And why? And, maybe… what is one song on the album that you feel have the greatest effect on the listener?
K-vass: 'Outward Spiral' comes as first thought here, being at the center of the album. From vocalist's point of view was quite challenging – song is as far from chorus/verse structure as possible. Navigating through the moods and tempo changes evoked something new for me, a story in sound & emotion. Of course it is up to the listener to pick most essential one, results may vary. And should.
Filip: Our most essential song I would point is "Four words", because it was written as the last one and for me it is the most conscious composition. And which one has the greatest effect? Hm, maybe "Cursed"?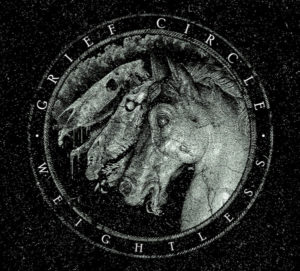 Are there any others fields unexplored for you that you¡¦d like to embody in the sound of the band?
Filip: Yeah, good question. Personally, I feel a little insufficiency of synths.
Who are you listening to currently and are there any particular bands that you are especially excited about right now?
Filip: DOM ZLY, PURE BEDLAM, MGLA, KRZTA, but especially- MAG is the band that I'm excited the most and waiting for their upcoming album.
Situation in Europe is tense, conflict in Ukraine changed a lot of things. What are your fears for the future of?
Filip: I'm afraid of escalation, of course. We are very close to Ukrainians, kind of brotherhood relationships, and none of us, I mean Polish people, would like war to go further. And the rise of prices of almost all articles doesn't seem to be over soon. Future is uncertain, I would say.
If you could change some things in Poland. What would that be?
Filip: There will be completely no surprise if I say government- right? I am aware that all of Europe is watching them and I hope they will be removed from power as soon as possible.
K-vass: We're into fourth decade into democracy and there is plenty to fix. Severance state from the church, absurd rise of right wing policies/movements, reclaiming abortion rights, struggle fo same gender marriages rights. And the more obvious – we're still eastern European country, the discrepancy in salaries between us and the west is still quite big.
Do you have any plans on other touring? Is there a chance that this tour will involve visiting Czech Republic?
Filip: We're about to visit some cities in December, but in Poland. In the future, who knows? We would love to play for Czech Republic someday!
Thank you for your time, it was my pleasure.
ALL
https://griefcircle.bandcamp.com/