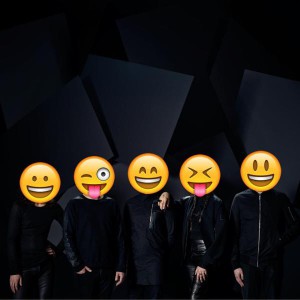 Hailing from The Netherlands, GOLD is a dark rock, post-everything five piece band. Today they are happy to announce details of their forthcoming second album, due out later this year via Ván Records.
GOLD was initially conceived in 2011 by guitarist Thomas Sciarone (ex-The Devil's Blood) and vocalist Milena Eva. Their mission statement was to play a distinct form of heavy rock as a monument to civilization's decline. With a vocalist named after Franz Kafka's lover, it may come as no surprise that GOLD's unique output deals with solitude, love and absence of prospect.
Their debut album Interbellum showed the promise from this unique band through its many riffs, hooks, and most notably, Milena's unique and distinct vocal delivery. Now three years after their debut, GOLD return with No Image an album that goes much beyond the promise laid down with Interbellum.
Vocalist, Milena Eva comments: "No Image is the darkest and prettiest work I ever was a part of. It's a naked document of the emotional struggles of a forward thinking soul in a backwards world, where seclusion and isolation always lurk."
Embracing even more the roots of dark/death rock, noisy loud indie-rock, experimental music, and post punk respectively, "No Image" is a rawer, heavier, and much darker expression than the debut, and at the same time one more enchanting, addictive, and seductive.
Recorded and mixed by Jeff Zeigler (Kurt Vile, The War On Drugs, Nothing) and mastered by Brad Boatright at Audiosiege (YOB, BELL WITCH, SUNN 0)), Leviathan etc), No Image is the sound of a band truly finding their feet, a group of individuals who are not afraid to take responsibility for their own place on this earth, and above all, to question everything that is put in front of them.
https://www.facebook.com/thebandGOLD?fref=ts
GOLD is:
Milena Eva – vocals
Thomas Sciarone – guitar
Nick Polak – guitar
Tim Meijer – bass
Igor Wouters – drums