Interview: Makoto Fujishima – guitars, vocals
Hello Makoto! At first, I would like to thank you fot this interview! How are you? Could you scatch FUNERAL MOTH´s history with commentary of the best moments?
Hello ALLeš! Thanks for making chance to answering your interview! OK, let's start this interview with telling brief history of FUNERAL MOTH. Sometime in 2005, our bass player Sento-san asked me if I was interested to start new doom band with him. At that time, he was bass player of COFFINS and I was drummer of raw black metal band called DEATHCHURCH. So it was started as something like project band. Then both of us left these bands and FUNERAL MOTH became our main band. After several member changes, we had today's settled lineup with me(guitar/vocal), Tomohiro Kanjya (Guitar), Nobuyuki Sento (Bass/Vocal), and Yuichiro Azegami (Drum) in September 2013. We started the recording of "Dense fog" album a little before Tomohiro joined and I've already recorded some of his part at that time. But we thrown away those tracks and he re-recorded his part which turned out really great! Best moments of FUNERAL MOTH !? In 2008 and 2014, we toured with German doom WORSHIP in Japan, and in 2010 with MOURNFUL CONGREGATION. Those tours were really great moment for us!
What are reactions for "Dense Fog" CD? How are you satisfied with the release?
So far so good. I know our music isn't for everyone. It's too slow and the songs are too long for those whose heart beat isn't so slow as ours! But I think I got good reaction from doom maniacs and a few non-doom people. I think it's good for first album. And we did the best at that time and are satisfied with it. But the songs are a bit old, the oldest song is the 2nd track of the album "Behind the Closed Door" which was written in 2007. So the new songs are a little different, which we are playing on live recently.
Your music is a great amalgamation of pain, skepticism, dirty ideas etc. And now… name of title: "Dense Fog"! Is there some concept hidden in the new album?
To be frank with you, there's no hidden concept in this album. We just picked up the title from instrumental track Noumu – dense fog. Musically, our music isn't so called typical doom with ultra heavy riffs and extremely dark and depressive atmosphere. It's more obscure and foggy so we think the title "dense fog" represents our style very well.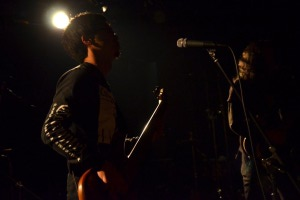 How do you compose your songs? Do you have to write out all the parts before you go into recording?
I and Sento-san is main composer of FUNERAL MOTH. Both make rough demo first, then bring it to rehearsal. Then it's arranged with other members. I can also play drums so my demo is including drum but Sento-san's demo is only bass and guitars. Before the recording, we rehearse the songs a lot and sometimes we play them on live. So almost everything is fixed before recording.
Is there a predominant theme thought your music? Where do you draw your inspiration from?
We just play the music we want to listen or play. There's no specific theme behind our music. If I dare to say, we try to capturing the atmosphere of negative side of our life when we are making our music.
Where does the urge to make slow doomy music comes from?
We just make the music we want to play or listen as I wrote before. Perhaps, our heart beat is much slower than ordinary people and that's why we are playing this kind of music!?
What bands would you consider influential to your sound? What bands are you currently listening to now?
For me, the most influential bands to create dismal slow music is MOURNFUL CONGREGATION, WORSHIP, diSEMBOWELMENT, SKEPTICISM, THERGOTHON, CANDLEMASS etc… Sento-san is also into those bands but he's also into Sludge, hard core stuffs, which I'm not into so much. Currently, I'm listening to PROFETUS's new EP "As All Seasons Die", ANATHEMA's classic album "The Silent Enigma", EVOKEN- Atra Mors etc…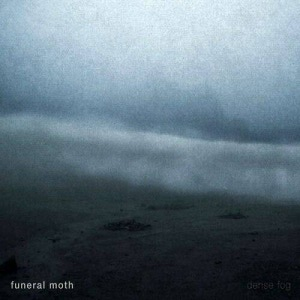 Japan is unique country for making funeral doom metal. Do you know if people around you understand what you do? Do you have any support in the country?Are there other funeral doom metal bands in Japan?
First of all, I must say I don't think we are playing funeral doom at all. In my opinion, Skepticism is one and only band who established the music to be called as FUNERAL DOOM. Their music is capturing majestic and ritualistic funereal atmosphere but can you feel any funeral mood in our music? I must say "NO". I think our music is emotional rather than majestic or ritualistic. So we regard our music simply as Extreme Doom. In Japan, currently there are only 1 band who are playing funeral doom as far as I know, which is BEGRÄBNIS from Sendai where is north part of Japan. They are playing extremely dark and horrific funeral doom with some industrial/ambient touch. Their style is very unique and you must check them! I must say there aren't so many bands who are playing extreme doom here. Of course there are great doom bands like CORRUPTED and they are very popular here. But I must say the scene is still small unfortunately.
You are head person of label Weird Truth Productions. Please, can you tell me something about your work? How do you feel about underground scene?
Yes, I'm running Weird Truth. In 1999, I started this label and so far I've already released over 30 stuffs. Recently, I'm mainly releasing extreme doom, doom/death stuffs. Compared to the past, CD sales is decreasing and thing are changing little by little. But I just continue to support the bands I'm into their music as possible.
Do you have any other projects on the go at the moment?
No I'm playing only in FUNERAL MOTH. Besides FUNERAL MOTH, I'm running my own label Weird Truth so I don't have enough time to do other project… My solo project de-nihil isn't dead and I have a few new songs. But it's on hold for a while because I want to concentrate on FUNERAL MOTH and Weird Truth Productions now.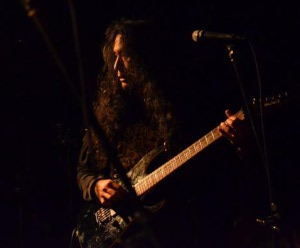 Where do you see FUNERAL MOTH going in the future?
We've already had 2 new songs and both songs are about 20 minutes. It's not fixed yet, but we are planning to record both songs and release it as mini-album next. And we have 3 gig plans in this year and in February, we'll play in Taiwan which is first time for us to play outside Japan.
I just want to thank you for taking the time to do this interview. Do you have any important last word? …and one bonus. Do you know some band from Czech Republic? 🙂
Thanks for this interview! If you are interested with FM, please check out our latest album "Dense Fog". Now, it's available on silver disc and you can order from my own label Weird Truth or some distros. If you are vinyl maniac, please wait for forthcoming vinyl version which will be released by Throne Records from Spain. Yes, I know many Czech bands of course! MANIAC BUTCHER, FORGOTTEN SILENCE, DISSOLVING OF PRODIGY, CEREBRAL TURBULENCY, MASTER'S HAMMER, ROOT etc… You have many good bands in your country! Thanks again for this interview.
ALL