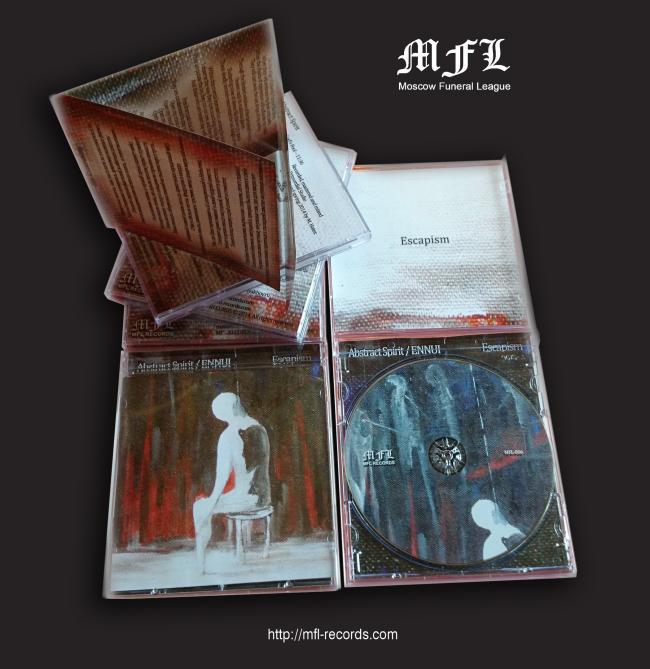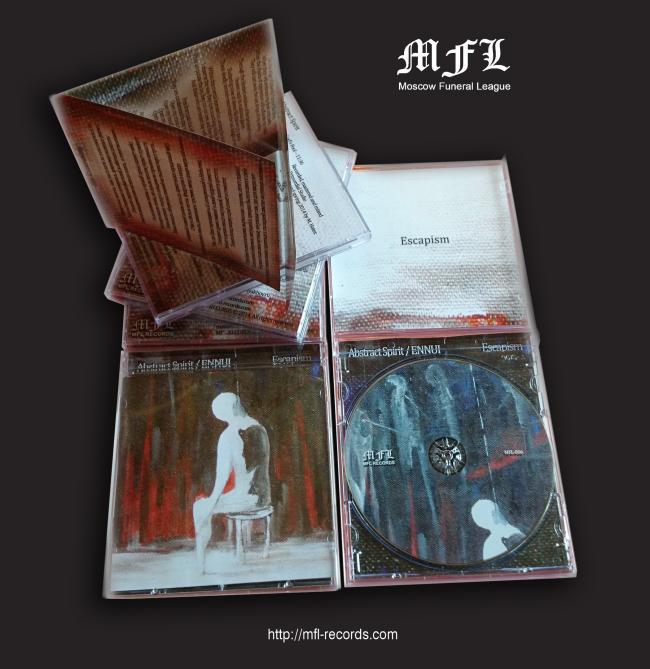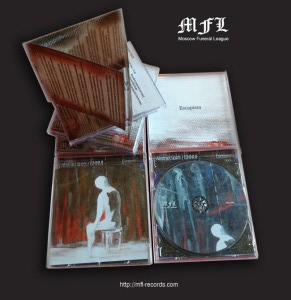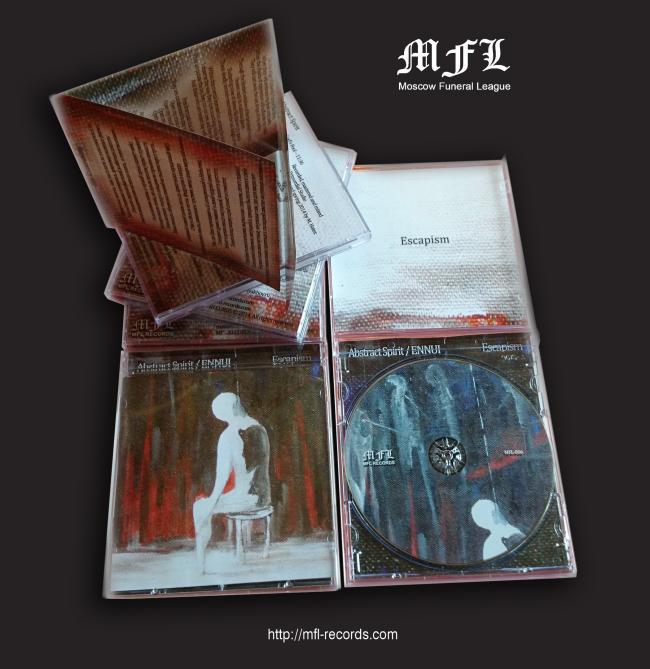 Moscow Funeral League proudly presents a split-album featuring irreproachable tracks from ABSTRACT SPIRIT (Russian Federation) and ENNUI (Georgia).
We have before us a joint conceptual work, which unites these bands in terms of views of life and death. According to musicians of ABSTRACT SPIRIT and ENNUI, "Escapism" is a hopeless escape; the escape from everything… from yourself,from reality and isillusionment, escape from grim realities.
"Escapism" stands for a willingness to readily face the soothing death, to get rid of life torments, burdens of miseries and disappointment. Lyrics are written in three languages: Russian for ABSTRACT SPIRIT; English and Georgian for ENNUI.
Art work for the split was made on basis of a work by Moscow modern dark art artist Pavel Lyakhov, who is famous for his gift to visually reflect experience of relationships with outward things in a frightening manner, which can make you go dotty.
From the view point of music, one should consider this record to be a comprehensive piece of music art. At the same time either of the two bands reflected their own vision of funeral doom from the own view point using individual scale. Connecting traits are the fundamentality and the thoroughness of the tracks themselves.
What has this record in store for an experienced listener? A horrible side-show… the opportunity to walk in shoes of a person, who lacks brain parts in charge of happiness and joy.
http://mfl-records.com
https://www.facebook.com/abstractspiritofficial
https://www.facebook.com/bandEnnui