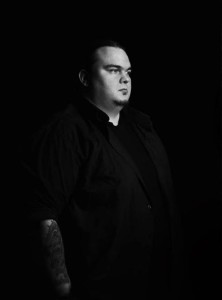 Since 2005 multi-instrumentalist Vaarwel has been creating music of incredible power, imagination, diversity and depth and releasing it under the banner of FROZEN OCEAN. From his studio base in the Russian wilderness he has allowed his creativity free rein to roam and explore – unhindered by the expectations of any scene, with utter disregard for the unwritten rules of any genre. His thoughts have wandered through the fantasy worlds of Tove Jansson to the cold darkness of deep space, pondered the vastness of the universe and the intimate intensity of personal emotions and the music of Frozen Ocean has followed, morphing and expanding, changing and becoming whatever is needed to find the perfect expression of those thoughts.
FROZEN OCEAN has called a host of labels home on this odyssey, but now the nomadic wanderer has united with Apocalyptic Witchcraft; a label that seeks out the most creative and independently minded of artists.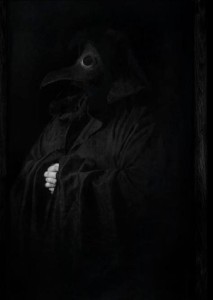 FROZEN OCEAN and Apocalyptic Witchcraft are the perfect match and the first fruits of their union are with you now, in the stunning form of The Prowess Of Dormition. These four sprawling tracks of stirring, thrilling, melodic blackened metal are a celebration of this new chapter in Frozen Ocean's journey. They draw you into a world beyond the everyday, offer you escape to a wild, fantastical ride so perfectly realised you can taste it and feel the cold winds of winter on your face. Let these songs bring your imagination to life, stir your blood and show you realms undreamt of.
For too long FROZEN OCEAN has been a jealously guarded secret, the province of the select few. The Prowess Of Dormition at last opens the doors to the kingdom and welcomes you in…
Line-up:
Vaarwel – everything