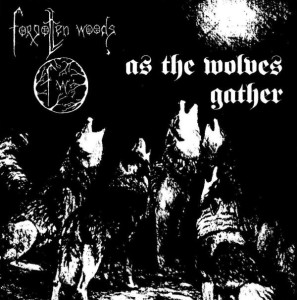 Two essential contributions to the history of Norwegian Black Metal, both recorded in 1994, FORGOTTEN WOODS' "As The Wolves Gather" & "Sjel Av Natten" will become part of the ATMF's collectors editions on a very special format: Digipak CD, 24-page booklet with unreleased photos and an early-days retrospective by Rune Vedda, Forgotten Woods' former member. Rune will further contribute to this edition with additional notes to every song, explaining the band's musical approach and concept.
These classics will finally achieve the editions they deserve. Any version still printed and sold by No Colours has to be considered as unofficial, not formally agreed with the band, which doesn't get any kind of royalties. Therefore, FORGOTTEN WOODS invite all the fans to not support No Colours' unofficial represses.
"ATMF has provided a glorious haven for Forgotten Woods to reside in for many years and will continue to do so in the future. There is no interest in dealing with other labels.
Any releases put forth by other (thieving) labels are to be considered unofficial." – FORGOTTEN WOODS, 2017.