Interview: Alexander Mazuruk – Bass
Hello! Regards from Czech republic! Greetings from Czech republic! When and how did you start the project FOBIA INC. ?
The pleasure is all ours! The genesis of the band dates back to 2009. The guitarist Łukasz Kamiński, and the drummer Tomasz Markowski started a hard rock project with a female vocalist. Later the composition of the band changed. Finally we have arrived with the current "staff" and started an instrumental project somewhere around 2013.
Can you tell something about your hometown? What place to live is Bialystok? Do you regard progress of post-metal scene in Poland?
It is a nice and pleasing city in north east Poland. Bialystok is not a metropolis, but it has a developing and ambitious underground scene. In the general "post" genre, Poland has come a long way. We think that there are bands here of global caliber, and many new to come to light in the future.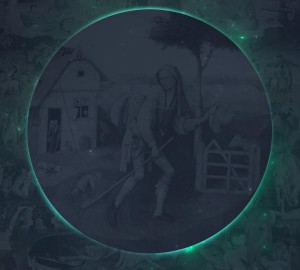 What should the new album bring? Can you introduce basic concept of "Astral Seasons"?
"Astral Seasons" is a concept album. Astral year of an astral journey across different landscapes, seasons and climates. All captured in one hour of instrumental music. Sometimes soothing and comforting, but also dark and disturbing. Just like life, the journey can be explained with the motto placed on the back of the CD cover. But what the motto actually says everybody has to find out on his own. 🙂
How much importance do you ascribe to your philosophy of the band and visual page of your albums? The cover looks very mystic. What's the story behind that?
In terms of music we are a monolith. Paradoxically we listen to different stuff, but when we play everything falls together easily and we have no problems combining our ideas. To be honest with the periphery's of the bands activity, like the covers, posters etc. we have more problems. We were lucky to have Fiona Campbell, Scottish artist, who provided us with a beautiful painting suiting our music ideally. You can find it on the cover of the CD, and we feel it expresses everything that you can hear on the album. Space, smell of trees, and nature that is how you can sum it up.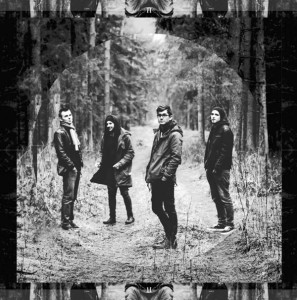 Please, can you introduce cover of album "Astral Seasons"? It´s for you, as group, important, so that you´ll be present in high quality also in graphic?
There is a Polish saying: "kobieta zmienną jest", which means that women are fickle. The English equivalent has a rather negative connotation that is not present in polish language. And that is what the cover portrays. Four women symbolizing four seasons painted with pencil (graphite) and watercolour in dimensions 40cm/40cm. It was transported to digital possessing by Karol Pawluczuk (jointojoint). He also did the rest of the cover. We really appreciate the end result. It completes the whole project and gives it, like you put it yourself, the mystical edge to what you can find inside.
How close do you feel to the term of "improvisation"? Are you trying to stick to some pre-arranged idea or you're trying what fits into the music?
It is interesting that you should ask that. Most of our music comes from improvisation. Sometimes a band member brings a general "sketch" of the song, but later during the rehearsals we improvise, and usually we get a different song at the end. Moreover, there are titles that were created just from jamming. Every song is different, but in terms of the creation process we can say that we do not have a rigid framework. We just go with the flow.
How would you sum up the actions around the FOBIA INC. When you signed the Green Lungs Records? Do you find it ideal or not?
Although the official "date of birth" of FOBIA INC. was a long time ago, we feel that we are on the beginning of our journey. After many distortions, we have just produced the album, and that is the moment where everything starts to be serious. Green Lungs Records is a small, local initiative to promote fresh music from north east of Poland. Our relation with GL is very loose. We have full autonomy, and we get a convenient platform for our distribution. They also are our friends from Bialystok, so we support each other as much as we can.
How will FOBIA INC. sound in the future? Will you try to progress as it will be possible or you will refine your current musical state?
That is the question. We have a bunch of new songs already written. However we still are refining the general concept, so the vectors can change. We want to make something more complex production-wise, but we will see. Some things will change, and some things will never change. The core of the sound, the roller-coaster of clean melodies and raw tube distortion will probably prevail.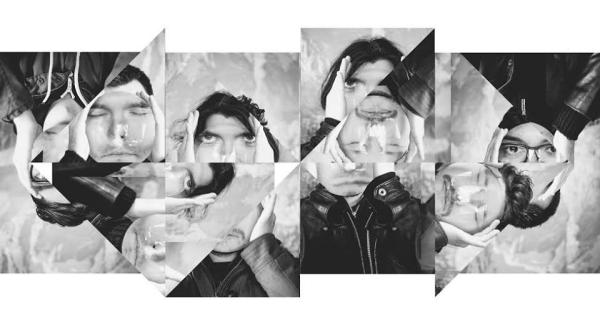 Is there something, what hamper you on today´s metal scene?
We are an instrumental band so the options of live events are a little bit limited. We would want to play more live gigs. We feel that our music is created to be experienced really loud, and we crave the stage. Other than that we meet the same difficulties as other bands do. The remoteness of our hometown city gets sometimes in the way, as well as the professional careers (it is hard to make a living of music nowadays). Still, we do not want to complain, just work hard towards next goals.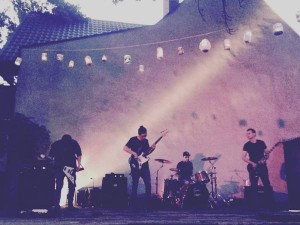 Do you know some band from Czech Republic? Have you sometimes visited our country?
Prague is one of the most beautiful cities in the world. The people are great. Some of us will visit Czech Republic next year almost for certain. If not to play some music for you, which we would very much like, but also as a touristic objective.
What do you think about situation around Islamic terrorism and others international problems? Are you anxious about society?
We find present situation very disturbing. Hard to judge what will come in near future. We live in "interesting times" as the old saying, or course goes. Nonetheless the "show must go on".
What about musical influences? Do you feel to be bound with some other bands?
We are not a "blank slate". Nobody is. We find inspiration in numerous currents. From classics like PINK FLOYD and TOOL, towards newer influences: CULT OF LUNA or MASTODON. Polish scene is also interesting with bands like BLINDEAD or TIDES FROM NEBULA, just to name a few.
What about your future plans? Could you give us a summary of stuff we can look forward to?
Among playing live we are currently starting a video clip. That will help us to give the music some visual texture and context. We are thinking more and more about the next album. As far as the creation process comes, we could finish it in matters of months, but we wont to make it something more unique, so we will take a bit more time and work on it a little harder. We also look forward on visiting Czech Republic!
https://www.facebook.com/FobiaInc/
ALL