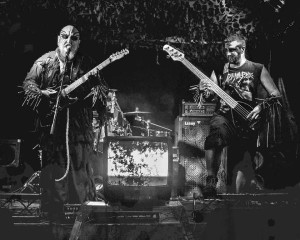 EXQUISITE ENDING are a UK-based black metal band. Their songs take the listener to a dark place, conveying an introspective self-loathing catastrophe of melodic movement and unrelenting rawness, combined with occult and ritualistic ideologies of "Misanthropism", a religious cult created by the band to emanate their hatred towards mankind.
EXQUISITE ENDING's début album "The Pain Of Passing, I Embrace" was released on Hibernacula Records in early April 2014, to rave reviews from the black metal underground. This followed by a split EP with fellow UK black metal band WRITTEN IN TORMENT.
Their next tome "The Rite Of Misanthropism Psalms: I to IV" was released January 2015 to equally positive reviews, and sees the band take their introspective anger outwards towards the masses. On October 23rd 2015, the band will release the second part of their Misanthropism chronicle entitled "The Rite Of Misanthropism Psalms V to IX".
Exquisite Ending are:
Cardinal Andra-Inanyus – Vocals, Guitar, Lyrics, Production
Marhtuk – Bass, Vocals, Production.
Vile – Drums.