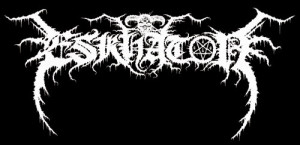 Lavadome Productions has inked a deal with Australian cataclysmic Death Metal force Eskhaton for the release of band's third album entitledOmegalitheos.
The Omegalitheos phenomenon will exhibit powerful 14 songs of psycho violence brought to levels above its predecessors.
You can now listen to unmixed and unmastered samples of Omegalitheos. This is just the hint of what's to come. The cover and the force of the finished songs shall be revealed soon. Expect nothing but TOTAL DEATH.