Interview: David Unsaved – Guitars, Keyboards, Vocals
Hello! How are you? Hope you are all keeping well!
Hey! Here is David Unsaved. We are cool, thank you very much.
Tell us what you think we should know about the history of ENNUI? what bands have influenced ENNUI?
Me and Sergi Shengelia are friends for a long time. Three years ago we met at very sad event – it was a funeral of our good friend. And during our conversation we decided to play a funeral doom metal. After several weeks me and Sergi started playing and we started to write songs for the first full-length album "Mze Ukunisa". I had and old idea to use the poems of 19-20th Century classic Terenti Graneli as lyrics of our first debut album. I guess that was pretty nice idea, because our music was very close to Graneli's poems. And about influence; we both have been really big fans of band Esoteric for a long time, so the starting point of music style was this band, but of course we tried to find our own style.
What about the name of your band. What does it mean?
ENNUI is an old French word, which means "annoyance", "boredom" and also "inner desolation". But in case of our band it means a feeling of total indifference to life.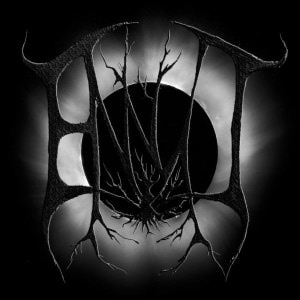 ENNUI plays really deep genre of music. Was this the obvious choice when ENNUI was born? Why did you decide to play funeral doom metal?
Well, you already answered your question in a first sentence – funeral doom metal is a very deep genre of music. That's why we decided to play it without any other explanation.
Please, can you tell me something about actual records (split with APHONIC THRENODY and split with ABSTRACT SPIRIT). Are you satisfied with the final result of both records?
Sure, it was great to colloborate with such awesome guys and professional musicians. They really know their job well. APHONIC THRENODY intruduced us to the idea to make a split and we did not reject their offer. We made the longest song that we'd ever created. But to tell you the truth the sound of final mix was not ideal for us, or speaking more precisely – the sound of the track "Hopeless…". It is not bad, but it's a little bit muffled in that track. But this is not a problem – we are going to re-record that track one more time for our future EP album. Anyway, it was very cool to work with that guys and I am very grateful to them for offer to make a split album. And about ABSTRACT SPIRIT; We are totally satisfied with the final result. It was very interesting to work with the professionals of very high level. They made perfect tracks, also they enjoyed our stuff too and the final mix is great.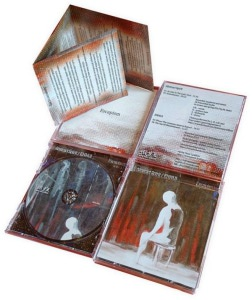 What led you to make a split with ABSTRACT SPIRIT? Do you like their records?
After we released our first CD, A.K. Iezor intruduced me to the idea to make a split and I accepted his offer with a big pleasure. Sure I love their music. I used to listen to their stuff before an idea to create ENNUI ever visited me. They gave me their CD's with their signatures and I'm proud that I'm an owner of such awesome raritiy. I'm ready to listen to them for centuries. Hope we will share a scene together some day…
Your first full-lengths and last split CD were released by MFL records. Are you satisfied with work of your label?
Absolutely yes. Evander is a strong leader and great manager and very very good friend. He made a staggering promotion for our first work and we decided to keep working together in future. MFL Records is very strong label and they really know what they really need.
What are your inspirations when you write songs? Books, movies, history…. ?
No it's not books, movies or history… I guess it's our life and nothing more. We get inspirations from different things and incidents from our own life or sometimes… death. Personally for me sometimes it's enough to look at society and think about what we are living for and some new stuff is already done in several hours.
What place to live is Georgia? How`s the metalscene in general in Georgia? Tell me about other bands from your country?A lot of people from Western Europe probably don`t know much about your country.
Georgia attracts foreign tourists from a lot of european and not only european cuntries. Beautiful nature, tasty cuisine and huge culture. But it's hard place to live for guys like us. Unfortunately we can not find our place here… Metal scene in Georgia is developing, but it's developing too slowly.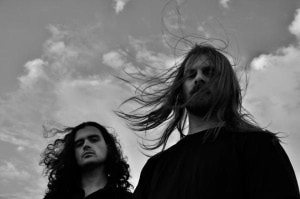 Good metal gigs or local fests is very rare pleasure here. But anyway some of our bands really does not give up and they show progress. For examle death metal band DISMORIAL are going to play at Waken Open Year 2014. It's really serious achievement for a band from Georgia. I really hope that there will be a time when a lot of people from western europe will know more about our metalscene. We are trying to do everything we can for that.
Which ones are your favorite doom metal bands? In your private life, do you listen to music similar to that which you create or do you please yourself with something completely different?
As I already told you, me and Sergi are huge fans of ESOTERIC's stuff, but also personally for me there are another favorite doom metal bands – EVOKEN, SHAPE OF DESPAIR and COLOSSEUM. Very often I listen to music similar to which I create but also I listen to death metal. My favorite bands are IMMOLATION, CANNIBAL CORPSE, DEATH and MORBID ANGEL. Also Sergi is grown on progressive technical death metal, his favorite bands are DEATH and SPIRAL ARCHITECT.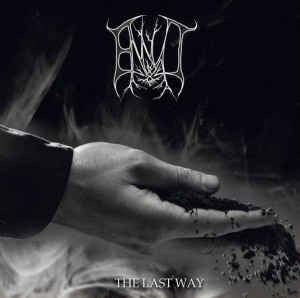 Could you tell me something about your upcoming album? Can we expect the new regular album soon?
Sure, recently we decided to take our guitars one more time and started to work on another album. I guess it will be an EP album and we will finish it by the end of this year. Hope our listeners will enjoy it and it will happen very soon. The new record will be be a little bit more agressive and dark. So we are working on it.
Do you know some band from Czech Republic? Have you sometimes visited our country?
The band QUERCUS is very interesting. As far as I know, MFL Records is going to release their stuff on July 30. Also I love bands GODLESS TRUTH, FLESHLESS, LYKATHEA AFLAME. No, we have not visited Czech Republic yet. But there is a chance that Sergi will go there in 2015 with his symphonic black metal band Signs. And me, I really want to visit your country and I hope it will happen in nearest future. Maybe I'll go to Brutal Assault Fest next year.
What's your best memory in the band?
Best memory in the band was the positive response from the audience from different countries after we released our first album. I remember the amount of messages full of kind words we got during first week. I think, that the first reaction from people is the best memory in ENNUI.
Please conclude this interview in any way you'd like… Do you have a message for the readers of R.U.M. zine?
Thank you very much for questions and for support, we always will make you feel the coldness of burial soil by our music. And the message for the readers is: our life is too fragile and nobody gives us a guarantee that we wont fill another coffin tomorrow, so keep appreciating everything. Good luck.
ALL
http://ennui-funeral.bandcamp.com/