ECHOLOT are a Psychedoom and Progresstoner power trio from Switzerland, namely Lukas Fürer (Guitar), Renato Matteucci (Bass), and Jonathan Schmidli (Drums). Jonathan and Renato have been playing together for many years in bands such as Maya and DuoDoom. Lukas joined them later on, completing the current formation. Founded in 2014, ECHOLOT released their first LP "I" on April 26, 2016 in a special show together with Sweden-Stoner-Greats GOATESS. The record delivers an ocean of sound that makes you look for land no longer. The jams are fresh and the psychedelic eruptions drive you from the depths of doom into cosmic lightness. And now? New (HOT) album "Destrudo" and this interview (Jonathan Schmidli – Drums).
Welcome! First sad question. Nowdays, is it hard for you to find the balance between really life of artists and coronavirus situation?
Hello and thanks for reaching out! This year certainly is much different than what we are used to. Like all musicians, we had a lot of struggles with playing live gigs. But at least we were able to rehearse and even record and release a new album. So it could have been worse. We stay confident!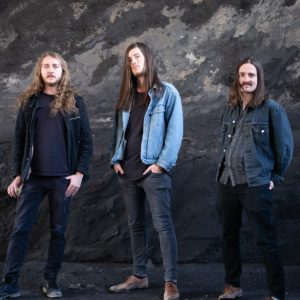 So in what way do those things influence culture in Switzerland? What dou you thing about?
For now it's hard to tell. There is some financial support from the government for venues and artists but it's often not enough. We will see how it looks like in a year or so.
Please, can you introduce ECHOLOT for RumZine readers? What was the first important step you learned being in the band?
ECHOLOT is a Trio from Basel, Switzerland. We started out with some almost bluesy Progressive Stoner Rock but further progressed into Doom and Post Metal. Our signature sound is shaped by strong contrasts between heavyness and atmosphere. For me, the biggest challenge when we started the band was to memorize and play complicated 15 minutes songs flawlessly. But now I'm happy about having this skill!
How would you describe this new album ("Destrudo") to somebody who had not the chance playing it yet?
It is a dark Journey along the abysses of humanity. A trip where hope and desperation go hand in hand. Musically you can expect Doom, Progressive and Psychedelic Rock as well as some Metal.
What will be your strongest memory of the recording of the album?
Since we could not go to the Studio as planned due to closed Borders, we had to fully improvise the recording. Luckily, we found a nice venue in our hometown, a concert hall with beautiful room acoustics. Our skilled recording engineer managed to set up a full professional "pop up studio" there. So I think we made the best of the lockdown situation and recorded some awesome material in this rather unique setting.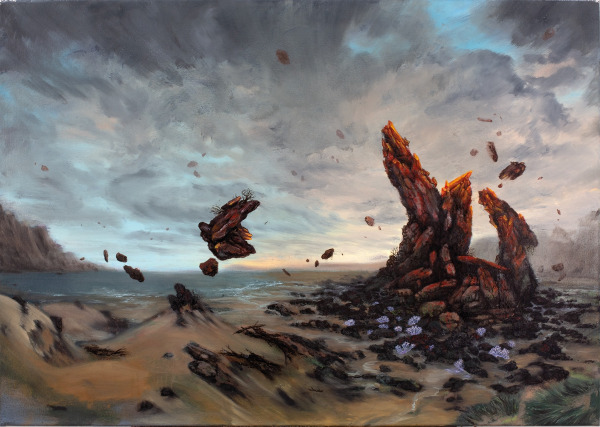 I have the impression that this new album is much complicated than its predecessor. When ECHOLOT moved beyond doom/sludge, were you also influenced by the other music genres?
We are influenced by many kinds of music genres, reaching from Doom to folk-inspired Psychedelic Rock and even some Emo stuff ;).
For new album, did you write the lyrics after composing the music, or did you have them in mind as you were composing? And what connection do you see between the words and the music?
Mostly, the songs and lyrics were growing side by side.
Final of "Wind Up North" is about orchestral intermezzo, it's very interesante point. Can you tell me something about it?
Renato, our Bass Player, owns a beautiful hammond organ which we also took with us to the studio. We wanted the colossal song "Wind up North" and the album to have a beautiful and smooth ending. Renato composed this Outro and recorded it during our Studio time.
What is sonically different for you actually with this new album?
To me, the mix of the new album sounds more professional and more state of the art than our last album Volva. But the addition of Synthesizer also brings an extra layer of depth to the sound.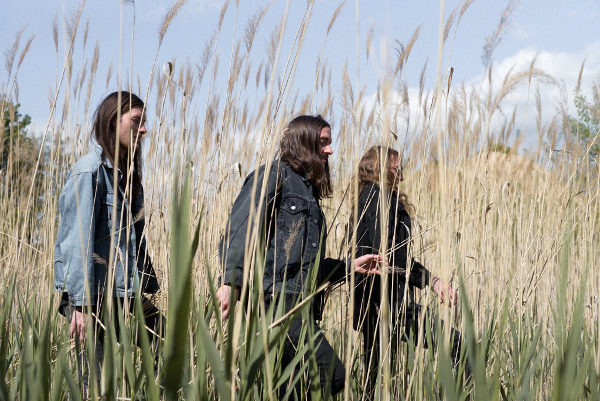 There's a very distinctive style on all the ECHOLOT album covers. Who handles your covers?
The cover on our newest album is an oil painting from Manuel Guldimann, a very talented artist and friend of ours. On the last album, we purchased a microscope image of a water beetle which was then layouted by Luca Piazzalonga, another artist, tour manager and friend of ours.
How important for you is the cooperation with Czar of Crickets Productions?
Freddy from Czar of Crickets has amazing connections with magazines and blogs worldwide. He helps us to reach a lot of people and gain attention internationally. This is important for us because we think the music we create is good and a lot of people should listen to it.
What's happening with the music scene in your area of Switzerland?
The music scene here in Basel is quite interesting. There are a lot of good local bands but also various internationally renowned metal bands such as ZEAL & ARDOR and SCHAMMASCH.
ALL