Jóhann Örn – Vocals, Bass, Guitars

Hello Jóhann! I'm just listening to the new album of yours, "Sem Skugginn", and I'm delighted. Congratulations for making such a very interesting album. How long have you been working on this material?
Greetings ALLeš and thank you for including us in your zine! The material on Sem Skugginn is already quite old from our viewpoint. Some songs like Glötun and Hjartmyrkvi are over 2 years old. We began the recordings in October 2011 so you can see that the songs on Sem Skugginn are not nearly our latest material in our eyes, but in everyone elses it's our fresh new album. We have tons of material waiting to be released and look forward to getting it out there.
You are completely unknown band in our country, and only thing the readers can find out is your line-up. Could you tell us a bit of history, and what lead you to create what you are creating?
Certainly. Dynfari was started back in 2010 by me (Jóhann Örn) and Jón Emil. We had previously played together in a death metal band called Sacrilege which recorded a couple of promos/demos. Although we write and record as a duo, we recruit session members to play live shows. At the Sem Skugginn release concert we had Hjálmar Gylfason (Dánarbeð, Svartnætti, Auðn) on bass and Jón Þór Sigurleifsson (Daedra) on guitar. We have released two full-length albums; Dynfari (2011) self-released in 50 handnumbered copies and Sem Skugginn (2012) via Code666 (Aural Music) in 1000 copies. As to why or what lead us to create this sort of music… that is a really good question. Writing comes very naturally to us and we write and jam a lot of music that will never resonate outside the four walls of our rehearsing space. Inspiration is drawn from various sources and it's very hard to mention just one. Human misery, life/death and philosophy in general are some of our lyrical themes.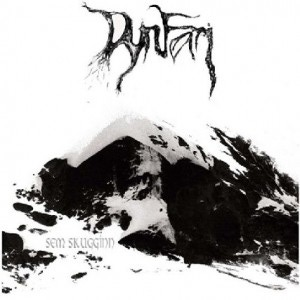 Can we consider that "Sem Skugginn" is a concept album? Are the songs united in some story, or every song stands for itself? What does the words "Sem Skugginn"
…mean? Directly translated Sem Skugginn means "As The Shadow" and refers to how humanity lives as the shadow of what it could be or once was. Yes, Sem Skugginn is a concept album dealing with the topic of humanity's decline and our astronomical insignificance in the grand cosmos. Each song can stand on its own but the story/concept stretches over the whole album. Eternity will forget us – never forget that.
To describe your music, or to tag it with some specific genre is almost heroic achievement. I would be interested to know, how you see your music? How would you describe it to person who never heard it?
Post-black metal or atmospheric black metal is a label some have found convenient. Dynfari is not the "corpsepaint & satan" kind of black metal. Some of our original influences include NYKTALGIA, AUSTERE, FORGOTTEN TOMB and the like. Our first two albums could be described as a cocktail of black metal in the vein of SHINING and post-metal in the spirit of (our companions) Sólstafir – with a hint of doom in both music and lyrical themes. Our music is very dynamic, ranging from quiet parts reflecting the lowest of human emotions to climax outbursts of enormous power. We like dynamics.
Do you somehow feel influenced by the nature or environment when composing? Most bands from Iceland has a completely unique sound. Do you agree? Do you have an idol or a strong inspiration? Someone that you really look up to?
I wouldn't say that we "feel" an influence from Icelandic nature or our environment. It's something you don't notice, and that's why a lot of people think it's a load of crap. You are always and constantly influenced by your environment, and for Icelanders that does not mean dancing naked with elves around geysers, volcanoes and lava. You are nature.There are definitely a lot of Icelandic bands with a unique style and thankfully they often get noticed abroad. But we do have our fair share of uninspired music as well. I believe the ratio between inspired and uninspired bands is rather good in Iceland. We look up to all musicians who dedicate themselves to their music and the music alone. Music that conveys some real feeling or emotion – that is real music. Music "made for" an audience is usually not to our tastes. Australian musicians Tim and D., affiliated with WOODS OF DESOLATION, GERM, AUSTERE and others, are good examples of real musicians, dedicated to their music & fair and loyal to their fans without explicitly trying to appeal to them through their art. Sólstafir's hard work to their fame is also admirable and a bit closer to home.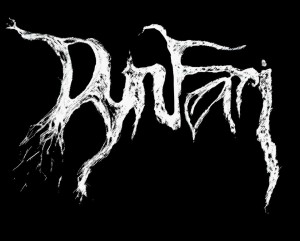 When we talk about inspirations, there is question about art comming. What other sort of art you enjoy (exept music, I'll ask on it in the next question), no matter what kind – movies, pictures, books or whatever.
I read a lot of books of all kinds: horror, crime, auto-biographies, studies and so on. Movies and TV series, yeah. Sitcoms, not so much. Except perhaps for British comedy. Otherwise it spans a large range, from zombie movies to drama. Good art is good art. Good art makes us feel human.
I confess that Iceland is one of the countries I would like visit one day. It may be boring for you but could you somehow sum up the life on Iceland? On the other hand, have you ever felt like you would like to move outside of the state?
Beware – everything is REALLY expensive. Otherwise it's the usual, battling volcanic eruptions every now and then, which primarily involves cleaning ash off your car and your windows. Blazing green northern lights like fireworks under the right conditions. Occasional earthquakes, some more brutal than others. There was a bad one back in 2008 during which I happened to be at a hair saloon. Haven't cut my hair since. Living in some other country could be a very interesting life experience… but I think I would eventually return back home to Iceland. The water is just too damn good.
What could you tell me about your first album? Try to compare it with the new one. What do you think of your debut? Sorry, I have not heard this CD…
Our debut Dynfari is a bit more primitive than Sem Skugginn. The production is fantastic. It was entirely in the hands of Árni B. Zoega (Árstíðir Lífsins, DYSTHYMIA, CARPE NOCTEM) who also mastered Sem Skugginn. We think the debut portrays our initial ideas rather well but we regret not having waited a few months to let Jón Emil improve his drumming. You see, he is originally and primarily a guitarist, not a drummer, and he had not practiced percussion more than ca 10 months when we recorded DYNFARI. However, the great sound does a lot for the album. We are especially proud of the songs Vonleysi and Hol and regularly include them in our live set. Compared to Sem Skugginn, the main difference is a little bit more advanced songwriting (although forthcoming material will show even more progression in that area) and a whole different sound. We went about the recordings of Sem Skugginn in a very different manner, recording most of it ourselves (with some assistance) and with mixing in the hands of Hjálmar Gylfason, our live bassist (and my third cousin. Yes, Iceland is small). He did a great job and deserves many thanks for his time and dedication in the mixing process.The main difference between the first two albums is in the sound. The third album we believe will have more than just a sound difference.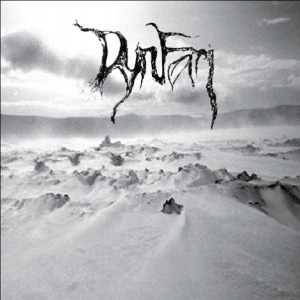 Do you feel harmed due to the downloading of your music or you take it as a way of spreading your songs among the public, out of which some potential buyers of your recordings, merchandise and concert tickets can emerge? Standing as fans, are you downloaders or do you have collections of original CDs or LPs?
We don't feel harmed at all. We create music and share it with people, so why shouldn't people share it with other people? Both our albums are available to listen at dynfari.bandcamp.com. I agree with the words of one Icelandic musician who said: "Trying to make money off of making music is one of the worst ideas. Ever." We're not in this for the money. We make music for our own sake.But of course, making music costs money: rehearsal space rent, instrument maintenance, recording expenses etc. We get that and we sincerely hope others do too. We download music, yes, but if we like an artist, we support him. The days are over where you had to first buy the album, thereby supporting the artist, and THEN know if you like him or not. Now you can get to know the product before you buy it, so why not do it? Just do not forget that if you like an artist – support him. It is not just money for beer or some shit. It's about respect – helping your favourite artists to continue making great art you enjoy.
Are you in contact with other from Iceland? Can you introduce your music metal scene? Are there any bands that caught your attention lately and could recommend them to us?
Yes, we know a lot of Icelandic bands. In fact we could write a whole book about Icelandic bands. The metal scene is rather diverse but death metal is very apparent and above the radar. BENEATH, ANGIST, OPHIDIAN I AND SEVERED CROTCH are all death metal bands who have recently signed to foreign record labels. To mention something more within our realm of the metal world, KONTINUUM is a great new Icelandic post-metal band with members from the legendary POTENTIAM (which again is connected to both SÓLSTAFIR and FORTÍD) who signed to Candlelight Records. Among some of the more underground, unsigned bands I can mention Daedra, progressive metal band we share a rehearsal space and live guitarist with. Also the two bands that supported us on the Sem Skugginn release concert: Hindurvættir, withering cold post-black metal from the northern shores and Auðn, atmospheric black metal with Hjálmar Gylfason on bass. On the topic of black metal, must-listen pure Icelandic black metal: FORTÍD, SVARTIDAUDI, CARPE NOCTEM, WORMLUST. I hope that's not too much namedropping.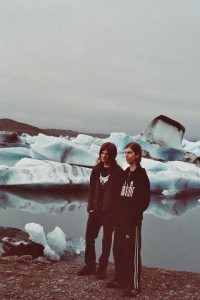 How often do you play live? Are there good conditions for concerts in Iceland?
No, I'd say conditions are rather shitty and horrible for playing concerts in Iceland. There are no metal bars and good venues are very few and far between. There is not a good culture surrounding live music in Iceland as it relies heavily on alcohol sales. Concerts take place in bars, period. They usually start way too late and end way too late when everyone is too drunk to enjoy (and sometimes perform) the music. Bar owners are not all too organised and double-bookings are eerily common. We once went on stage at 4 am because the night had been booked twice for the evening and we agreed to delay our concert for two hours – which ended as a 3-4 hour delay. There were maybe 10-15 people in the audience. But we went through our set for those who valiantly went through all of this to see us. That's probably why we don't play live very often. We usually take a few gigs and then rest for a few months. So far we have played around 4-5 gigs a year, but that might easily change with different conditions and if we are invited to play overseas/tour. But good concerts do exist in Iceland. Foreign bands that visit are usually delighted with their stay here. It is the "underground" local gigs that are more often than not very unorganised and poor – despite the great quality of many of the band's music.
Is there a slight chance that we could see you live in Middle Europe, or even in Czech republic?
Try inviting us and set something up – we are very open to playing abroad. But we can't organise it all by ourselves.
What are your future plans? Do you have any idea of how your future material might sound?
Yes, but I do not want to reveal or spoil too much about how it will sound. It's never good to listen to albums with too many expectations. As for future plans, the third album is scheduled for recording in 2013. We might extend our lineup and play some more gigs to get ready for possible conquests overseas. If that fails, we also have material for a fourth album.
Hehe, last question! Do you know sometihing about czech metal scene? Bands, labels, zine…
You are the only Czech zine that has contacted us at least! Sadly, and despite knowing metal bands from some pretty obscure countries, I don't seem to know any Czech metal bands – although through some research (read: Google) a couple of names do sound familiar. Czech labels – rings no bells.
Thanks for the interview. I wish DYNFARI a successful career and a lot of fans.
Thank you too. You have only just experienced DYNFARI's very beginning.
ALL
https://soundcloud.com/dynfari